Categories
By Ingredient
Special Occasions
More Links
Vegetable Chow Mein
Posted on 2010-08-14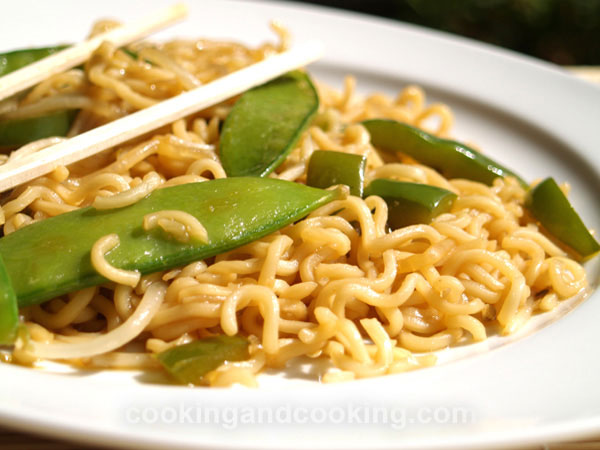 Make this simple Vegetable Chow Mein recipe and become a Chinese food fan! This Chinese dish recipe can be customized to your individual tastes.

Print
---
Yield: Serves 4
INGREDIENTS
180 g dried Chinese noodles
250 g fresh bean sprouts
1 medium green pepper, sliced into strips or chopped
170 g snow peas
5 tablespoons cooking oil
black pepper to taste
1/3 cup soy sauce
1 teaspoon garlic powder
INSTRUCTIONS
Cook the noodles according to the package directions, rinse under cold water, drain and set aside.
Heat 3 tablespoons oil in a pot over medium heat. Add the green pepper and snow peas. Saute for 5 minutes. Add the bean sprouts, garlic powder and black pepper and saute for 3-5 minutes, stirring occasionally. Set the vegetables aside.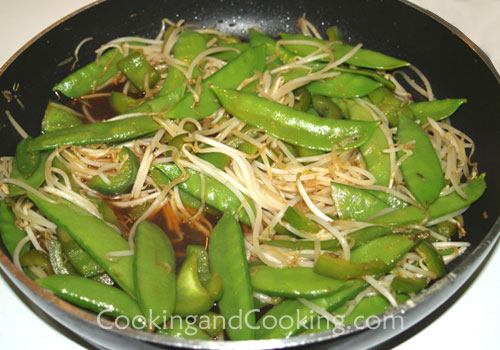 Heat 2 tablespoons oil in a large pot (or wok) over medium heat. Add the cooked noodles and satue for 2 minutes, stirring occasionally. Then add the soy sauce and cook for 2 minutes. Add the vegetables and cook for 2 more minutes. Adjust the seasonings. Serve the vegetable chow mein immediately.
Note: Please do not use our photos without prior written permission. Thanks!

Print
You might also like these...
Stay In Touch