Categories
By Ingredient
Special Occasions
More Links
Torshi Tareh, Persian Sour Herb Stew
Posted on 2011-05-03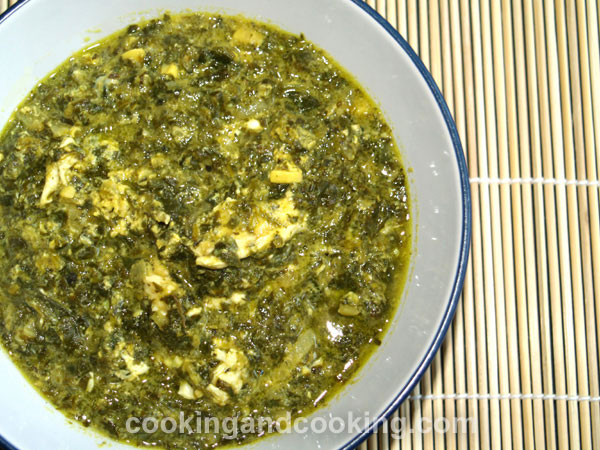 Torshi Tareh or Sour Herb Stew is a traditional stew recipe from Northern Province of Iran and it would be perfect if served with Persian Rice.

Print
---
Yield: Serves 5
INGREDIENTS
200 g fresh coriander, finely chopped
250 g fresh spinach, finely chopped
2 tablespoons dried mint
6 garlic cloves, finely chopped
1 medium onion, finely chopped
5 eggs
grape verjuice or lemon juice, based on taste (you can find grape verjuice at any Iranian store)
8 tablespoons canola oil
1/4 cup butter
3 tablespoons all-purpose flour
2/3 teaspoon turmeric powder
2 1/2 cups water
salt & pepper to taste
INSTRUCTIONS
Heat canola oil in a non-stick pot over medium heat. Add onions and saute until tender and slightly golden. Add garlic and turmeric powder; stir gently and saute for 1 minute. Add chopped coriander and chopped spinach; saute over medium heat for 15 minutes. Add dried mint, water, salt and pepper; cover the pot and cook over medium-low heat until tender, about 20 minutes, stirring occasionally.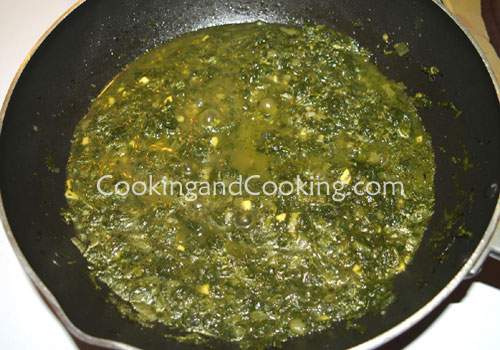 Dissolve flour in 3 tablespoons of cold water; pour it into the stew and stir. Add butter and grape verjuice or lemon juice based on taste (this stew should be sour, I added 1/3 cup verjuice but you can add more or less); stir well.
Crack the eggs into the center of the pot, do not stir.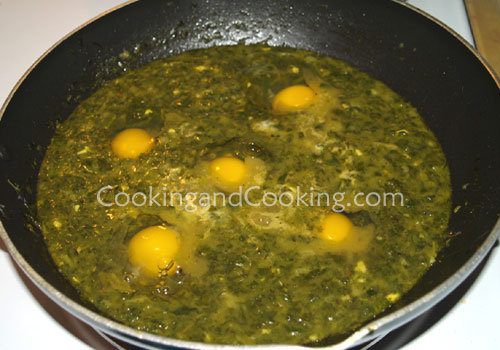 Cover the pot and cook for 3-4 more minutes. Then stir gently, cover the pot and cook until the eggs are set. Serve with Persian Rice.
Note: Please do not use our photos without prior written permission. Thanks!

Print
You might also like these...
Stay In Touch