Categories
By Ingredient
Special Occasions
More Links
Teriyaki Chicken and Cauliflower Stew
Posted on 2009-11-09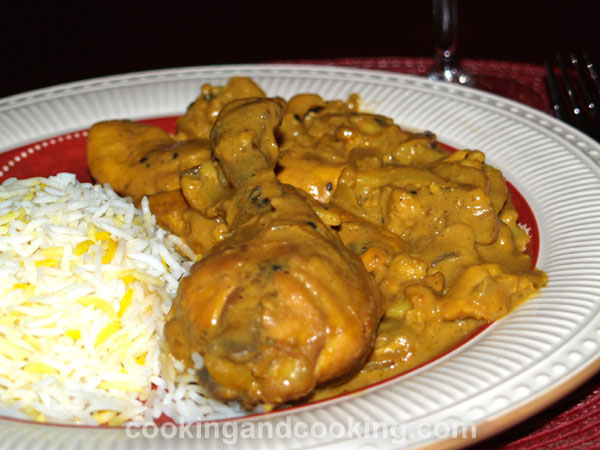 This Teriyaki Chicken and Cauliflower Stew is a great homemade chicken stew recipe that really worth a try.

Print
---
Yield: Serves 4
INGREDIENTS
350 g boneless and skinless chicken breast or chicken legs, cut into 2-inches pieces
200 g small cauliflower florets
2/3 cup teriyaki sauce (you can add more)
1/4 cup yellow mustard
2/3 cup water
2/3 cups sour cream
6 minced garlic cloves
1 medium onion, diced
2 tablespoons lemon juice (you can add more or less)
1 tablespoon vegetable oil
1 teaspoon honey (if you want sweeter stew)
salt & pepper to taste
INSTRUCTIONS
Combine the teriyaki sauce, mustard, sour cream, water, minced garlic, lemon juice, honey (if you want sweeter stew), salt and pepper in a bowl.
Preheat the oven to 360 degrees F. Pour the vegetable oil into a baking dish and place chicken, cauliflower florets and onions in the baking dish. Then pour the combined sauce over it and mix well.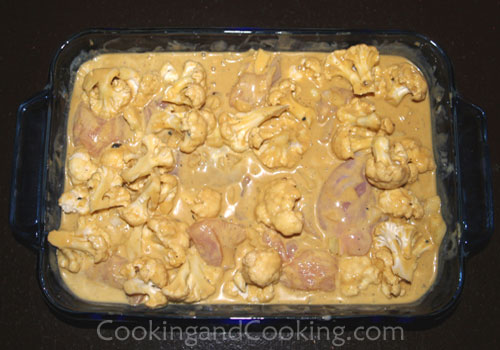 Put the baking dish in the oven and bake until chicken and cauliflower are tender and desired thickness, about an hour and half, stirring occasionally. If the stew is too thick add some water. Serve the teriyaki chicken stew with rice or bread.
Note: Please do not use our photos without prior written permission. Thanks!

Print
You might also like these...
Stay In Touch