Categories
By Ingredient
Special Occasions
More Links
Sweet Potato Pudding
Posted on 2017-02-01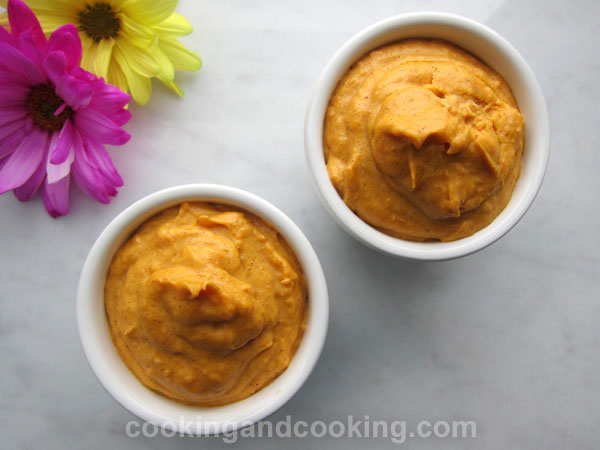 What is better than a simple five ingredients dessert recipe? Sweet potato pudding is a super easy dessert that tastes like you spent a lot of time preparing it. For making this pudding, just cook the sweet potatoes, scoop out the flesh, blend them with condensed milk, cinnamon, nutmeg and vanilla extract, chill and serve.

Print
---
Yield: Serves 4-5
INGREDIENTS
2 large sweet potatoes, about 700-750 g, washed
1 1/4 cups condensed milk
1 teaspoon vanilla extract
1/8 teaspoon ground nutmeg
1 teaspoon ground cinnamon
coarsely chopped walnuts for garnish, optional
INSTRUCTIONS
Place the sweet potatoes in a pot and cover them with water. Cover the pot and bring to a boil. Reduce heat to medium, and simmer until very tender. Allow the sweet potatoes to cool for 15-20 minutes, or until you can handle them.
Cut them in half and scoop the inside of sweet potatoes out with a spoon (discard the skin). Place the sweet potatoes, vanilla extract, cinnamon and nutmeg in a food processor. Process until smooth, adding the condensed milk until desired consistency (pudding-like texture) is achieved.
Spoon the sweet potato pudding into a serving bowl or individual dishes. Garnish with walnuts and refrigerate for at least 6-7 hours or overnight before serving.
Note: Please do not use our photos without prior written permission. Thanks!

Print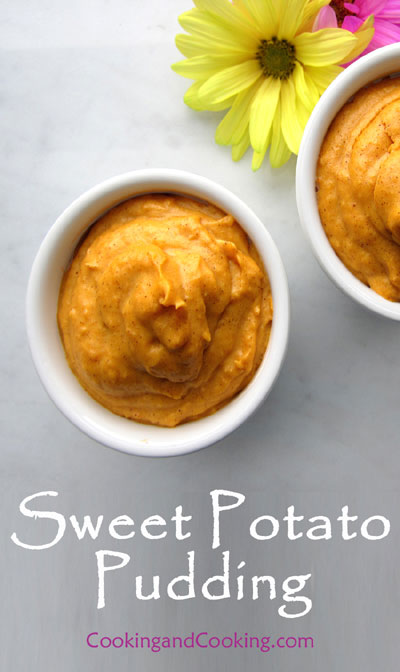 You might also like these...
Stay In Touch