Categories
By Ingredient
Special Occasions
More Links
Sunny Side Up and Feta Cheese
Posted on 2012-12-31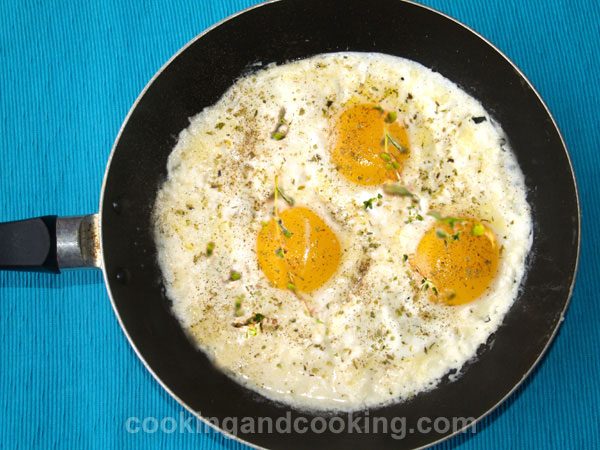 Sunny side up egg is one of my favorite breakfast recipes with egg, and an ideal sunny side up egg for me has a runny yolk, but the white should be cooked. Sunny Side Ups and Feta Cheese is a delicious and easy egg recipe, perfect breakfast dish idea for weekends.

Print
---
Yield: Serves 2
INGREDIENTS
3 eggs
3/4 cup crumbled feta cheese (before crumbling, taste the cheese and if it is too salty, put in cold water for an hour and drain)
1 tablespoon unsalted butter
dried or fresh oregano leaves
black pepper to taste
INSTRUCTIONS
Melt the butter in a pan over medium heat. Add the crumbled cheese and heat until soften.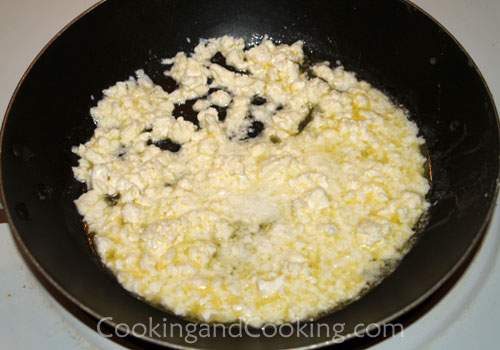 Break the eggs gently over the cheese. Lower the heat to low, cover the pan and cook for 3-4 minutes. Check the egg whites and if they are cooked and yolks are slightly runny, remove the pan from the heat. Sprinkle with oregano and pepper. Serve immediately with toasted bread.
Note: Please do not use our photos without prior written permission. Thanks!

Print
You might also like these...
Stay In Touch