Categories
By Ingredient
Special Occasions
More Links
Stuffed Zucchini with Ground Beef
Posted on 2010-09-14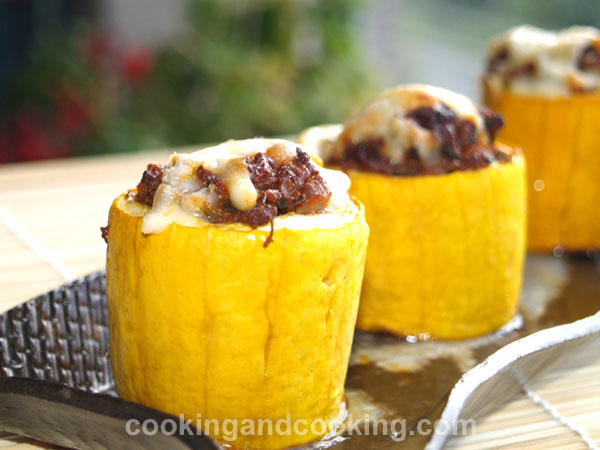 Stuffed Zucchini with Ground Beef is another simple dinner recipe. Wonderful and impressing beef recipe that can be served as a side dish or as a main dish.

Print
---
Yield: Makes 15 stuffed zucchini cups
INGREDIENTS
350 g extra lean ground beef
5 large zucchini
7 garlic cloves, finely chopped
1/2 teaspoon turmeric powder
1 teaspoon dried oregano leaves
6 teaspoons taco seasoning mix
1 1/2 cups shredded mozzarella cheese
6 tablespoons crushed tomatoes
5-6 tablespoons ketchup (or more)
1 medium onion, finely chopped
2 cups fresh parsley, finely chopped
4 tablespoons vegetable oil
1/2 cup water
salt & pepper to taste
INSTRUCTIONS
Heat the vegetable oil in a pan over medium heat, add chopped onions and fry until slightly golden. Add ground beef and cook until the meat is well browned, stirring occasionally. Add the garlic, crushed tomato, ketchup, turmeric powder, oregano, taco seasoning, salt, pepper and water. Reduce heat to medium-low, cover the pan and cook for 15 minutes. Then add parsley and let it simmer until all the liquid is absorbed. Set the meat mixture aside and let it cool.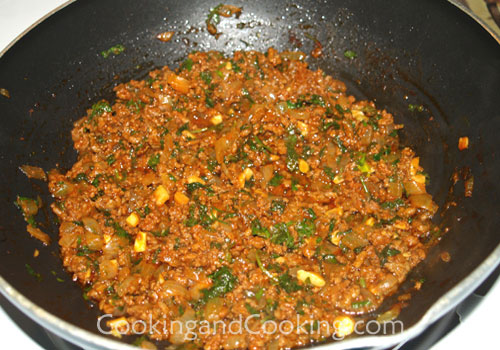 While the meat mixture cools, cut the zucchini into 2 inch thick slices and use a teaspoon to make a hole in each one. Be careful not to make the bottom too thin (the liquid will leak when they cook).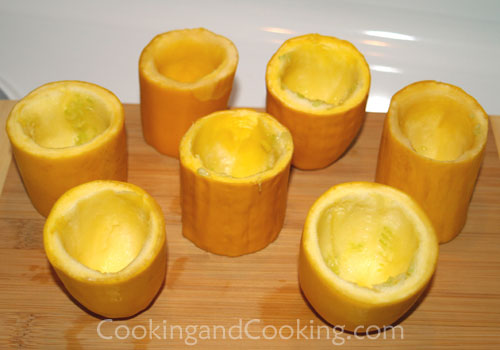 Add 1 cup of shredded mozzarella cheese into the cooled meat mixture (it doesn't need to be completely cool). Then spoon the meat-cheese mixture into zucchini cups.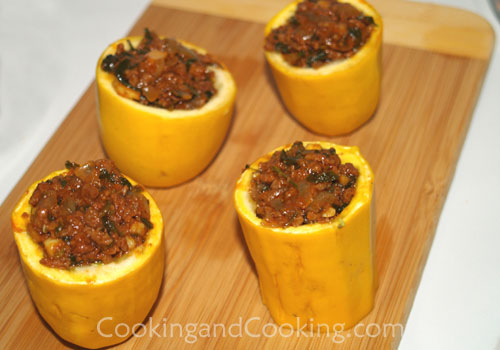 Preheat the oven to 350 degrees F. Place zucchini cups on a non-stick baking tray (douse it with a cooking spray to prevent them from sticking). Place it on the middle rack of the oven and bake until zucchini is cooked through but still slightly firm. Then remove from the oven and sprinkle with the remaining cheese to the top of each one. Put back in the oven and bake until cheese is melted and a little golden, about 10-15 minutes.
Then place them on a paper towel to absorb extra oil and liquid.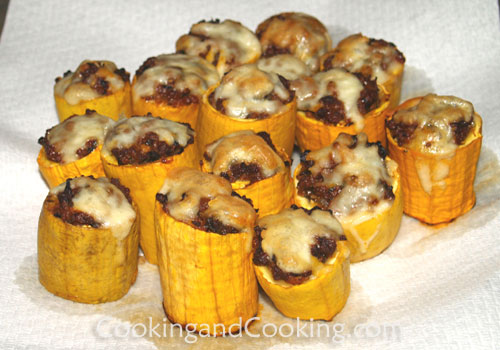 Serve the stuffed zucchini hot.
Note: Please do not use our photos without prior written permission. Thanks!

Print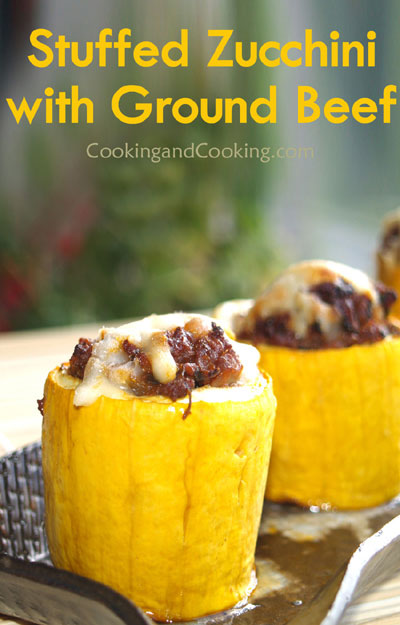 You might also like these...
Stay In Touch