Categories
By Ingredient
Special Occasions
More Links
Stuffed Cheesy Bread
Posted on 2016-02-08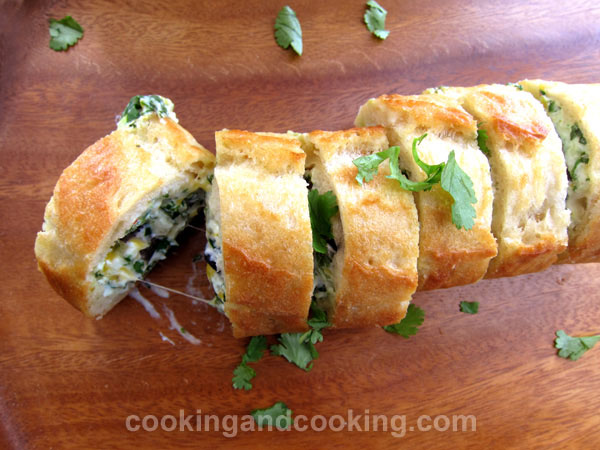 This Stuffed Cheesy Bread is so easy to make and can be served as an appetizer or even as a side dish. I used French baguette for this recipe but you can use your favorite crusty loaf. Just hollow out the bread and stuff with cream cheese, cilantro and green onion, bake and serve.

Print
---
Yield: Serves 4
INGREDIENTS
1 package (250 g) cream cheese at room temperature
1 French baguette
1 cup shredded mozzarella cheese
1 cup finely chopped cilantro
1 cup sliced green onion
1/2 cup sliced black olives
2-3 tablespoons butter
INSTRUCTIONS
In a small bowl mash the cream cheese, using a fork. Add the cilantro, mozzarella cheese, green onion and olives. Mix well and add salt if needed.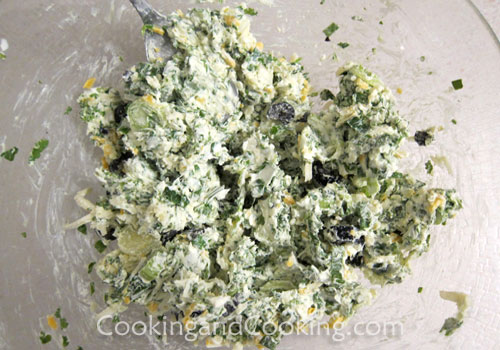 Cut the baguette into 3 pieces.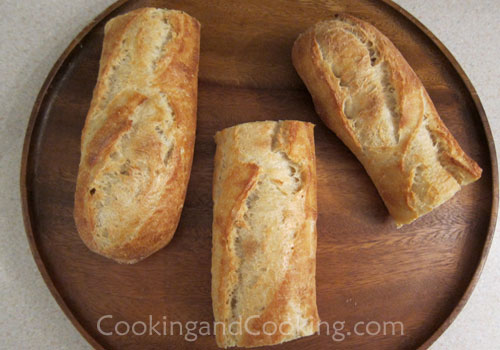 Use a long knife to hollow out the insides.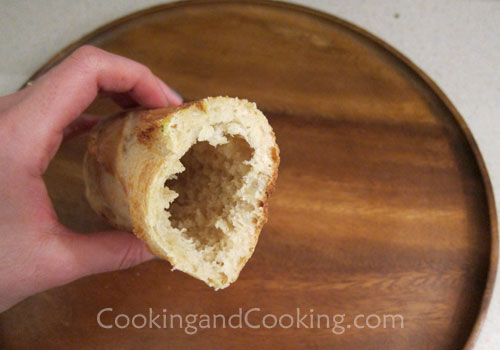 Stuff the bread pieces with cream cheese mixture.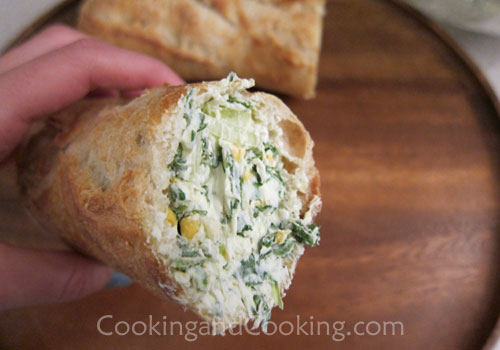 Slice the baguette into slices that are approximately 1 inch thick.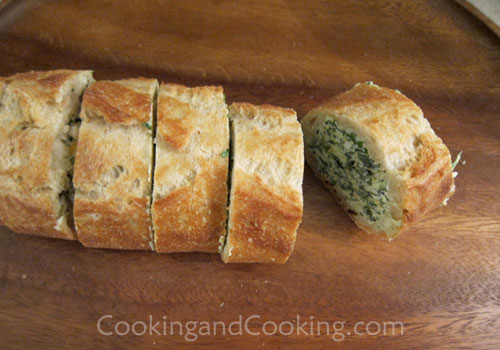 Tear 3 pieces of heavy duty foil. Place 5-6 of stuffed slices on the foil and fit together. Melt the butter. Brush the bread with melted butter.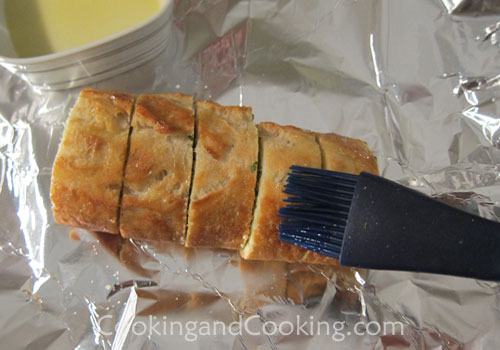 Preheat the oven to 350 degrees F. Wrap the foil around the bread. Place them on a baking tray.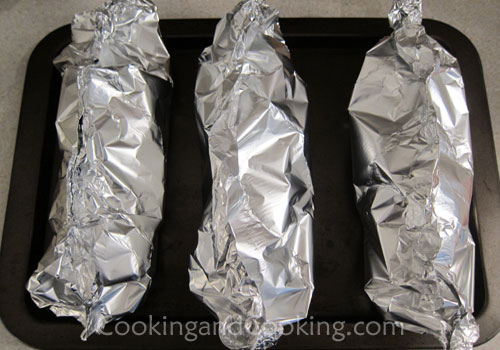 Bake in the oven for 15 minutes. Unwrap the bread and bake for 5 more minutes, or until the top browns slightly.
Note: Please do not use our photos without prior written permission. Thanks!

Print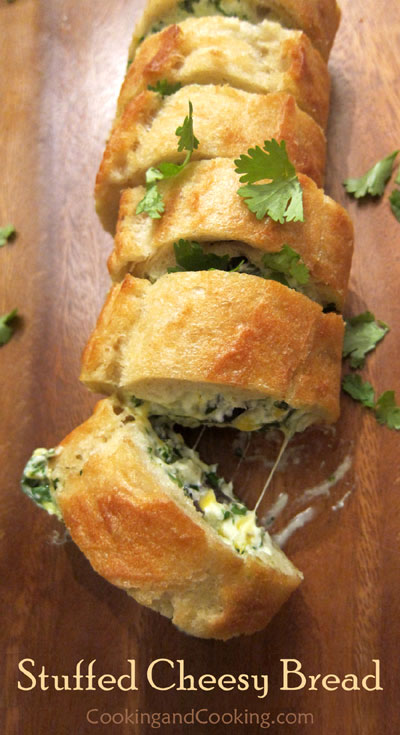 You might also like these...
Stay In Touch