Categories
By Ingredient
Special Occasions
More Links
Stuffed Tilapia
Posted on 2011-01-24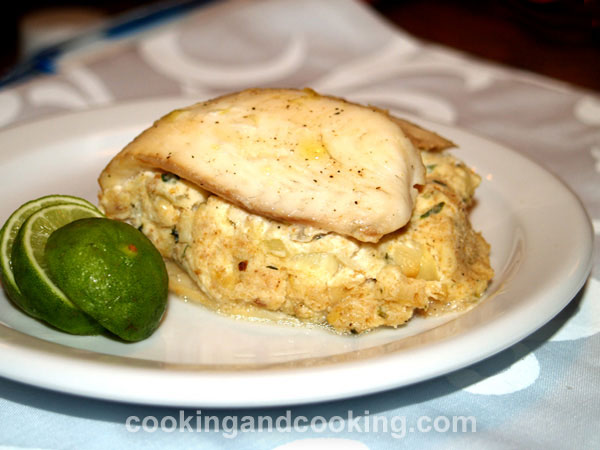 Stuffed Tilapia is one of my favorite quick and easy seafood recipes. Serve this tasty stuffed tilapia dish with rice or baked potatoes.

Print
---
Yield: Makes 4 stuffed tilapias
INGREDIENTS
4 tilapia fillets, about 500 g
4 tablespoons dry bread crumbs
125 g cream cheese at room temperature
2 tablespoons fresh parsley, finely chopped
1/2 teaspoon paprika powder
3 garlic cloves, finely chopped
1 small onion, finely chopped
fresh lemon juice
3 tablespoons extra-virgin olive oil
salt and black pepper to taste
INSTRUCTIONS
Heat the olive oil in a pan over medium heat. Add chopped onions and saute until they are tender, about 8 minutes. Add garlic and saute, stirring occasionally for 3 more minutes. Remove from the heat. Add cream cheese, parsley and paprika powder; mix well.
Add the bread crumbs and combine well, set the stuffing aside.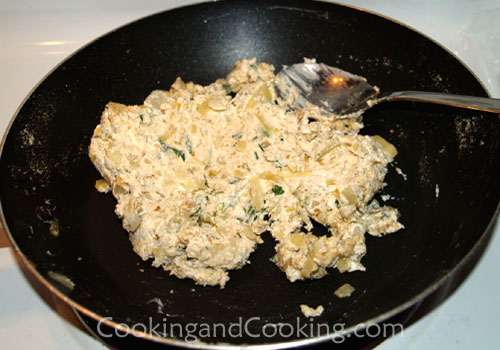 Wash the tilapia fillets and pat dry. Season both sides of tilapia fillets with salt and black pepper. Place the stuffing on half of the each fillet.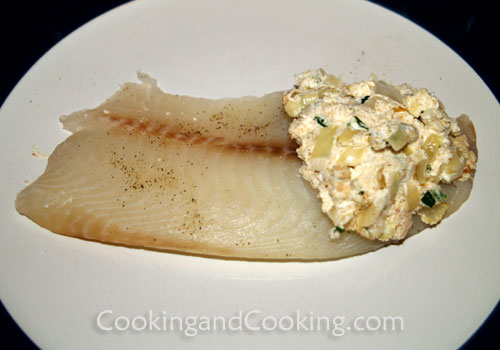 Fold the other half over the stuffing.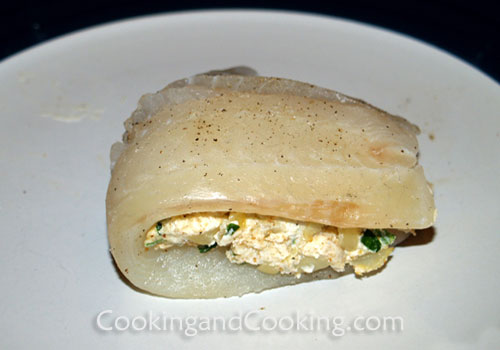 Grease the bottom of a baking dish lightly with cooking spray. Place the stuffed tilapias in the baking dish. Squeeze lemon juice over the stuffed tilapias. Sprinkle a little olive oil over the stuffed tilapias.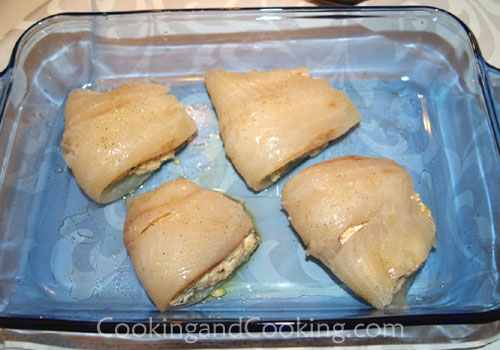 Preheat oven to 385 degrees F. Place on the middle rack of the oven and bake until cooked through, about 20 minutes. Serve immediately.
Note: Please do not use our photos without prior written permission. Thanks!

Print

You might also like these...
Stay In Touch