Categories
By Ingredient
Special Occasions
More Links
Spinach Ricotta Frittata
Posted on 2010-11-10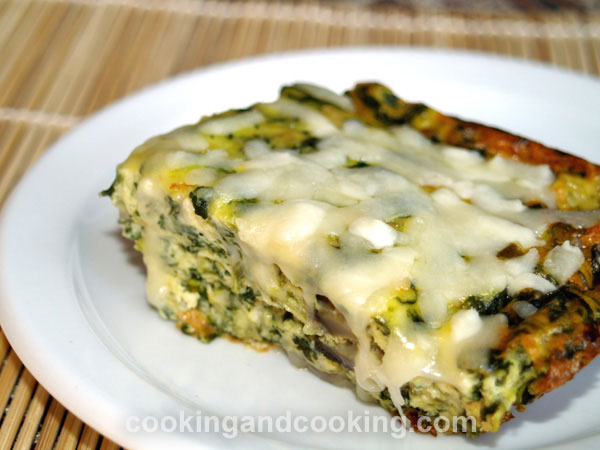 Spinach Ricotta Frittata is a very simple way to enjoy the combination of ricotta and spinach. It's a delicious recipe for breakfast and brunch or even lunch.

Print
---
Yield: Serves 5
INGREDIENTS
6 eggs
7 cups chopped spinach, about 350 g
10-12 white mushrooms (250 g), thinly sliced
4 garlic cloves, diced
1 cup shredded mozzarella cheese
2/3 cup traditional ricotta cheese (soft unripened), drained
1 teaspoon dried oregano leaves or dried thyme
1/4 teaspoon turmeric powder
4 tablespoons cooking oil
salt & black pepper to taste
INSTRUCTIONS
Heat oil in a non-stick pan over medium-low heat. Add diced garlic and fry for 2-3 minutes. Add turmeric powder, chopped spinach and mushrooms; mix well and cook uncovered over medium heat until all the liquid is absorbed.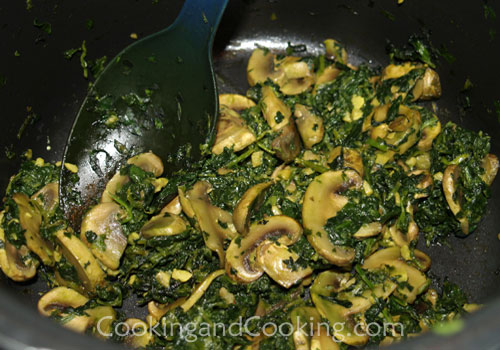 Crack the eggs into a bowl, stir gently with a fork until well-beaten. Add salt, black pepper, dried thyme, 1/2 cup shredded mozzarella cheese and ricotta cheese; mix well.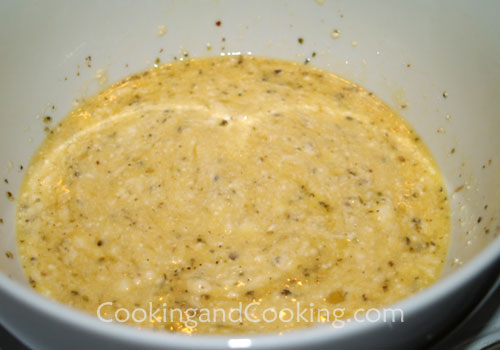 Add spinach mixture and combine well.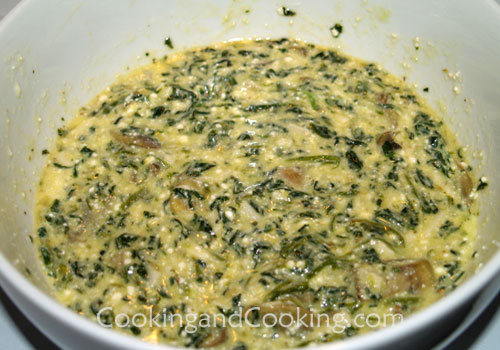 Preheat the oven to 370 degrees F. Coat the bottom and sides of a 8x8-inch baking dish with the oil. Pour mixture into the baking dish. Place on the middle rack of the oven and bake until frittata is puffy and golden. Remove from the oven and sprinkle the remaining mozzarella cheese all over the frittata. Return the frittata to the oven and bake until cheese is melted.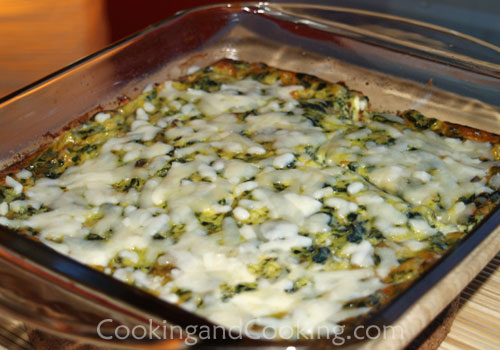 Serve Spinach Ricotta Frittata warm or cold with toasted bread.
Note: Please do not use our photos without prior written permission. Thanks!

Print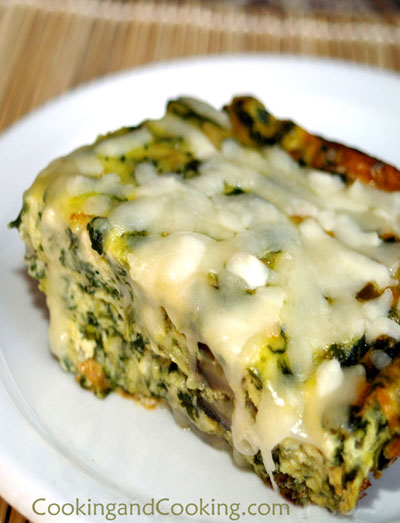 You might also like these...
Stay In Touch