Categories
By Ingredient
Special Occasions
More Links
Spicy Roasted Cauliflower
Posted on 2017-04-17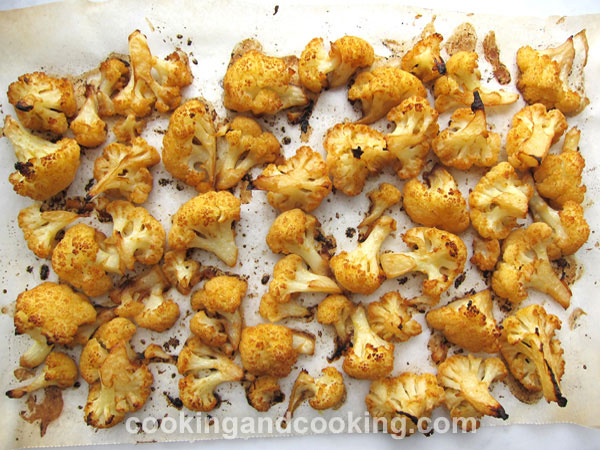 One of my favorite side dishes is cauliflower roasted with lemon juice, olive oil, garlic, soy sauce, hot sauce, and cumin. Spicy roasted cauliflower is an easy and healthy make ahead side dish for barbeques, picnics or any occasions. To make this, first boil cauliflower florets for couple of minutes, then toss them with olive oil, soy sauce, spices and lemon juice, spread them out in a large sheet pan, and roast in a hot oven until browned.

Print
---
Yield: Serves 4-5
INGREDIENTS
1 large head cauliflower, stems trimmed, cut into florets
juice of 1 lemon
3 tablespoons extra-virgin olive oil
2 tablespoons soy sauce
2 teaspoons hot sauce
1/4 teaspoon garlic powder
1/2 teaspoon ground cumin
INSTRUCTIONS
Bring a large pot of salted water to a boil over high heat. Add the cauliflower florets to the boiling water. Reduce the heat to medium and cook for 3 minutes. Drain the cauliflowers and pat dry.
Place the florets in a large mixing bowl. Add the olive oil, soy sauce, hot sauce, garlic powder, cumin, and lemon juice. Toss the florets until they are evenly coated.
Preheat oven to 400 degrees F. Line a large rimmed baking sheet with parchment paper. Place cauliflower in baking sheet and spread in a single layer.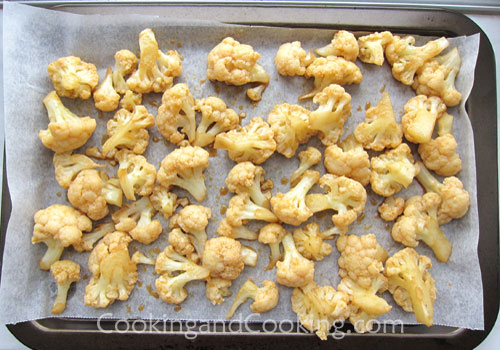 Bake in the oven until cauliflower turns golden brown, about 25-30 minutes, tossing halfway through. Remove the florets from the oven and serve.
Note: Please do not use our photos without prior written permission. Thanks!

Print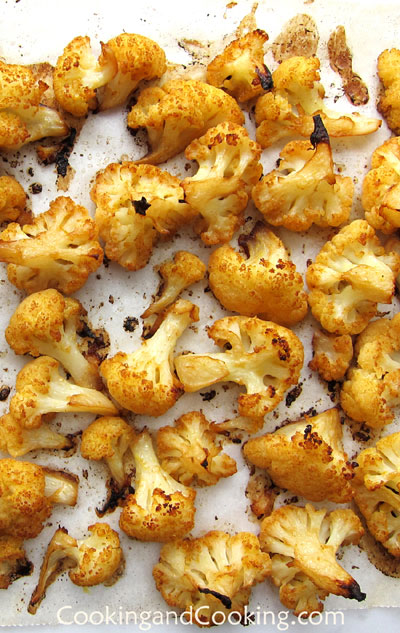 You might also like these...
Stay In Touch