Recipe Categories
By Ingredient
Special Occasions
More Links
Measurement Guide
1 lb = 453.6 g
1 cup = 236.59 ml
1 teaspoon = 5 ml
1 tablespoon = 15 ml
g = gram
F = Farenheit
Spicy Potato and Chicken Casserole Recipe
---
Posted on 2012-09-12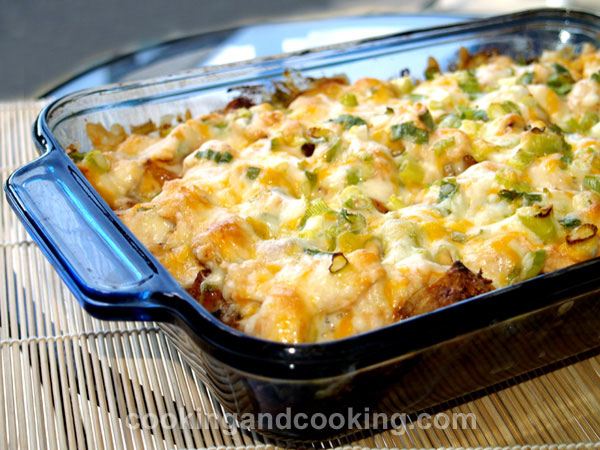 Spicy Potato and Chicken Casserole is another all in one dinner idea. This casserole recipe is super spicy and it has everything you need for a complete dinner.
Yield: Serves 4-5
Ingredients
600 g boneless and skinless chicken breast, cut into 1/2-inch cubes
5 medium potatoes (1 kg), washed, skin on, cut into 1/2-inch cubes
1 cup sliced green onion
1 cup shredded cheddar cheese
1 cup shredded mozzarella cheese
4 tablespoons hot sauce
6 tablespoons crushed tomatoes
2 tablespoons mustard
1 tablespoon paprika powder
1 tablespoon garlic powder
4 tablespoons extra virgin olive oil
salt to taste
Preparation
In a large bowl, mix together the cheddar cheese, mozzarella cheese and green onion. Set aside.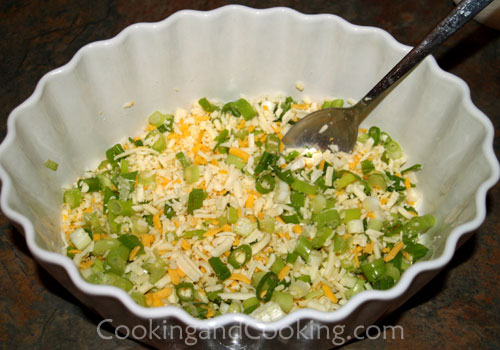 Preheat the oven to 400°F. In a large bowl, mix together the olive oil, crushed tomatoes, mustard, paprika powder, garlic powder, hot sauce and salt.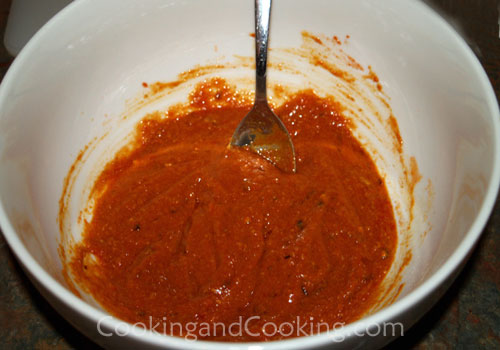 Add the cubed potatoes and stir until they are coated. Spray an 11x8-inch baking dish with cooking spray. Scoop the potatoes into the baking dish, leaving behind as much of the sauce mixture as possible.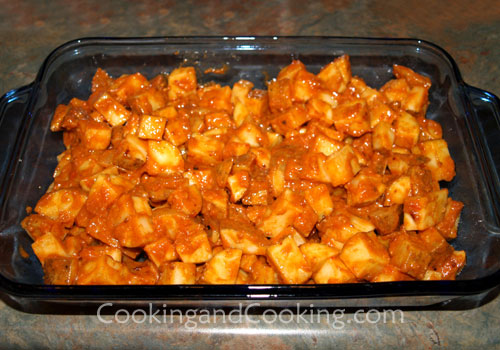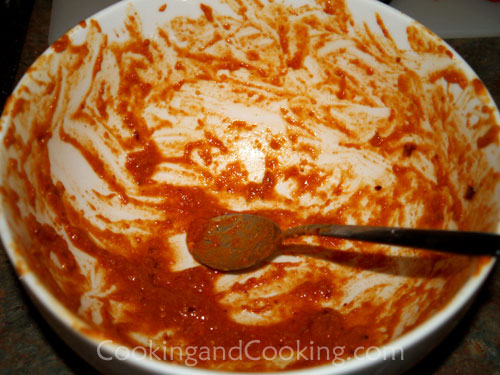 Bake the potatoes in the preheated oven until they are cooked through and browned on the outside, about 45-50 minutes, stirring every 15 minutes.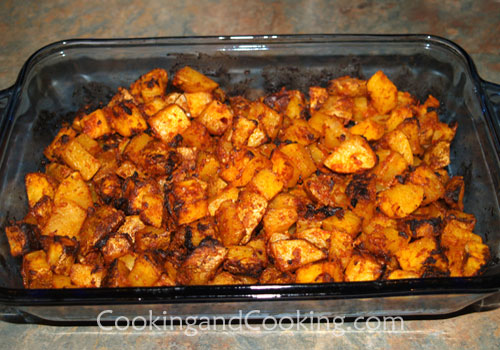 Once the potatoes are fully cooked, remove from the oven. Add the cubed chicken to the bowl with the leftover sauce mixture and stir to coat.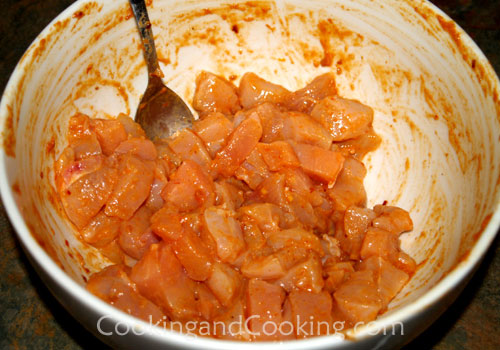 Top the cooked potatoes with the marinated chicken.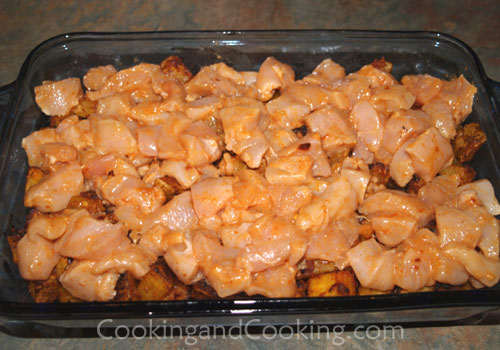 Sprinkle the cheese mixture over the chicken.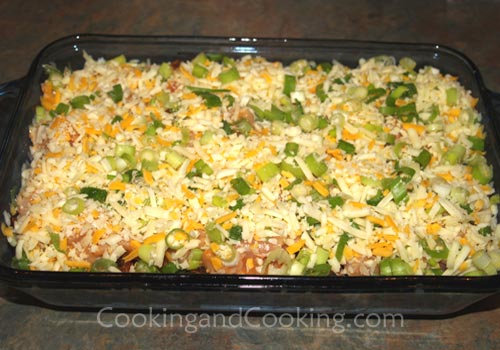 Return the casserole to the oven (400°F) and bake until the chicken is cooked through and the topping is bubbly, about 20-25 minutes.
Serve with ketchup, more hot sauce or any kind of sauce you like.

Print
---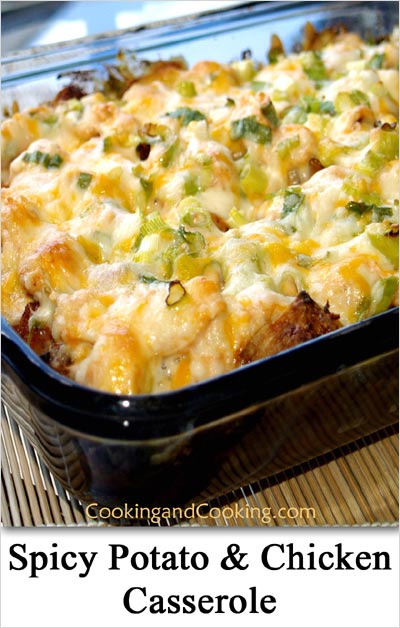 You might also like these recipes...