Categories
By Ingredient
Special Occasions
More Links
Sour Cream Chicken
Posted on 2012-07-05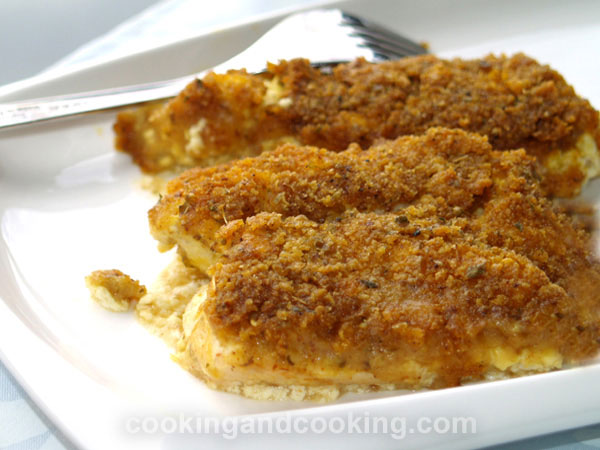 Sour Cream Chicken is an excellent entree for your family or guests, crunchy on the outside and juicy on the inside. Sour Cream Chicken is deliciously dressed up in sour cream and flavourful bread crumbs. It's easy to prepare and tastes great.

Print
---
Yield: Serves 3
INGREDIENTS
600 g boneless and skinless chicken breast, cut into 3 1/2-inch pieces (if the chicken breasts are thick, cut them in half)
3/4 cup dry bread crumbs
1 cup sour cream
1/4 cup unsalted butter, cubed
2 tablespoons dried oregano leaves
1 teaspoon chili powder
1/2 teaspoon turmeric powder
garlic powder
salt and pepper to taste
INSTRUCTIONS
In a small bowl, mix the bread crumbs, oregano, turmeric powder, chili powder and salt. Set aside.
Preheat oven to 375 degrees F. Spray an 11x8-inch baking dish with cooking spray. Lay the chicken close together in the baking dish. Sprinkle with salt and pepper. Sprinkle generously with garlic powder.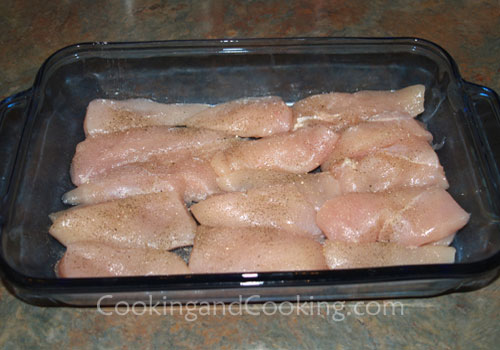 Coat with a thick layer of the sour cream.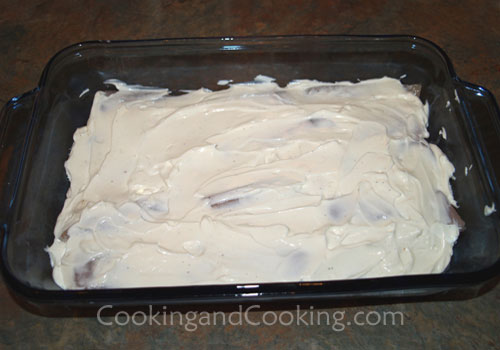 Top with a thick layer of the bread crumb mixture (store the extra bread crumb mixture in the fridge).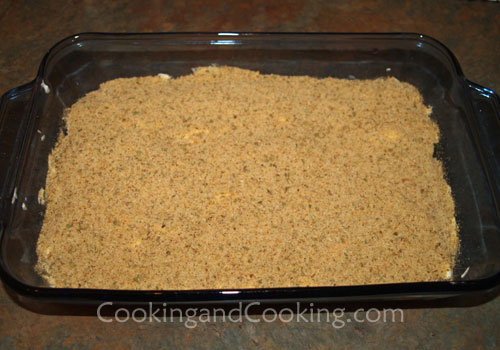 Then top with cubed butter.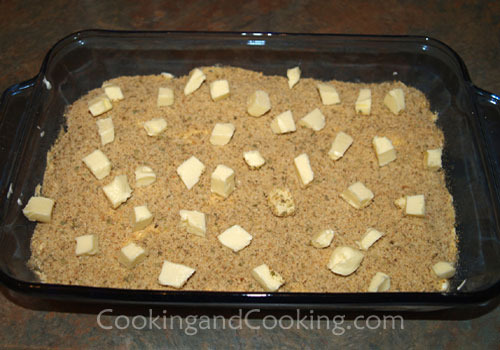 Place the baking dish on the middle rack of the oven and bake until the chicken is cooked through and the bread crumbs are nicely browned, about 50-60 minutes.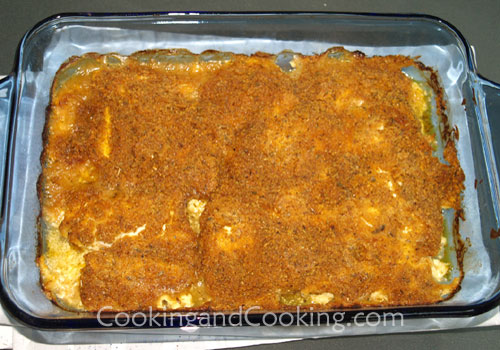 Serve Sour Cream Chicken immediately.
Note: Please do not use our photos without prior written permission. Thanks!

Print
You might also like these...
Stay In Touch