Categories
By Ingredient
Special Occasions
More Links
Sosis Bandari, Persian Sausage Breakfast
Posted on 2011-06-02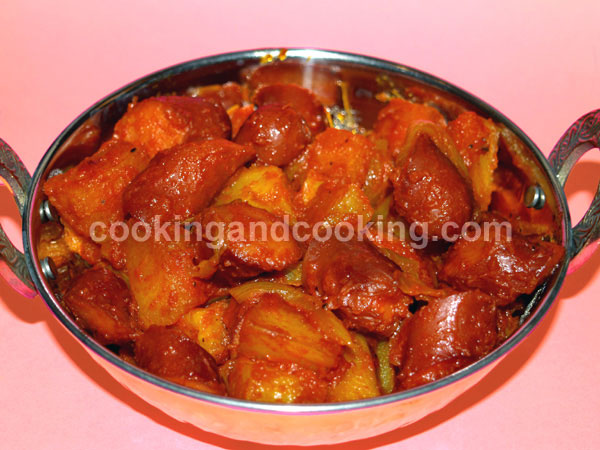 Sosis Bandari is a simple Persian dish that can be served as breakfast too. If you are looking for a delicious and spicy breakfast, you have to try this recipe. It can be served with any kind of bread.

Print
---
Yield: Serves 4-5
INGREDIENTS
450 g hot dogs (wiener), sliced diagonally
2 large potatoes, peeled and cubed
1 medium onion, thinly sliced
vegetable oil
1 teaspoon turmeric powder
3/4 cup crushed tomatoes
2 tablespoons tomato paste
salt & pepper
INSTRUCTIONS
Preheat oven to 400 degrees F. Toss the potato cubes in 2 tablespoons oil, salt and pepper. Stir well. Spread the potato cubes on a large baking sheet, lined with parchment to prevent them from sticking. Bake the potatoes in the preheated oven until they are cooked through, about 30 minutes. Set aside. (if you do not have an oven, fry the potatoes)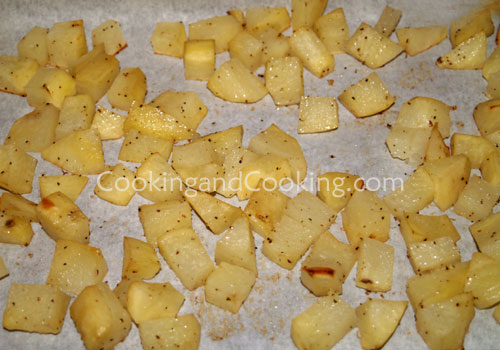 In a medium pot, heat 6 tablespoons of oil over medium heat. Add the onions and saute until slightly golden. Add the hot dogs and fry for 6-7 minutes.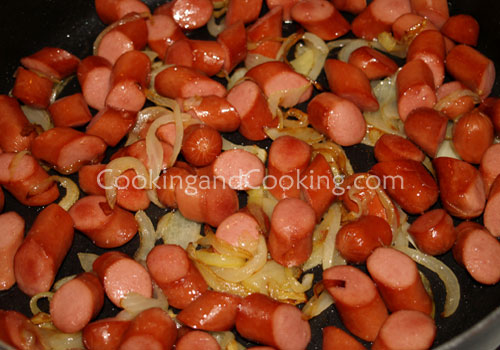 Add the turmeric powder and give it a quick stir. Add the tomato paste, crushed tomato, salt and pepper (Sosis Bandari should be spicy, add pepper as much as you want; depends on your taste). Stir well.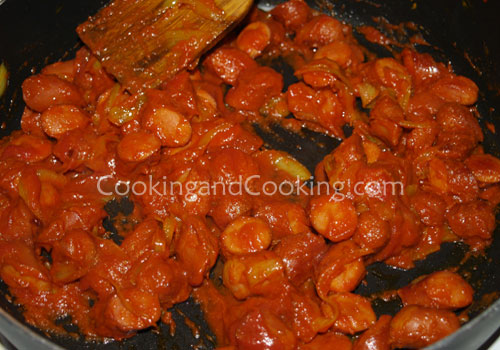 Then add the roasted potato and 1/3 cup water. Cover the pot and cook over medium-low for 10 minutes, stirring occasionally. Serve Sosis Bandari immediately with bread.
Note: Please do not use our photos without prior written permission. Thanks!

Print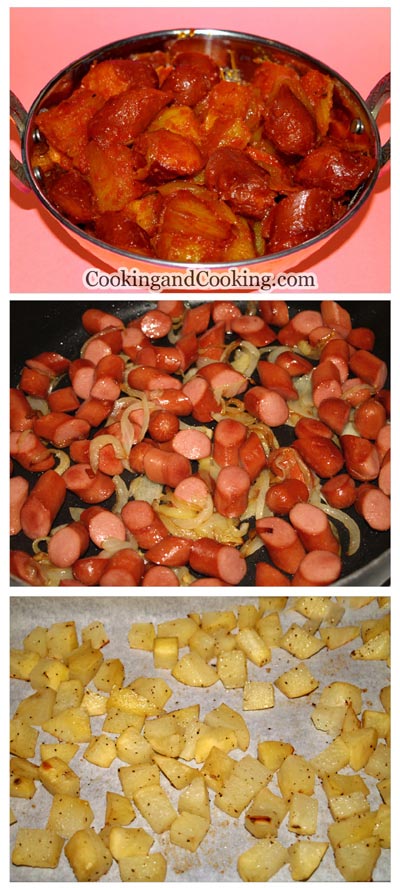 You might also like these...
Stay In Touch