Categories
By Ingredient
Special Occasions
More Links
Smoked Salmon Sandwich
Posted on 2014-03-10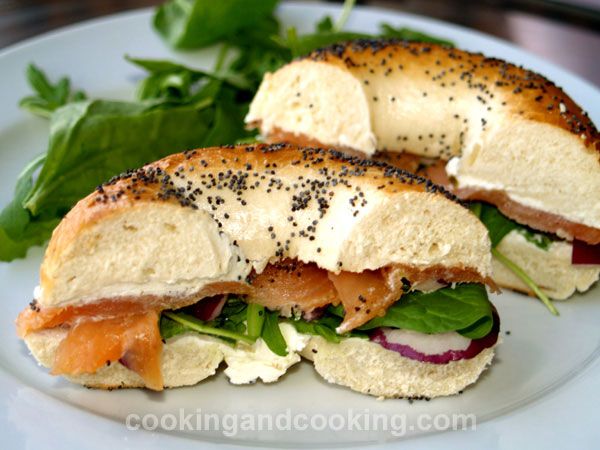 Smoked salmon sandwich with cream cheese is a perfect way to add more fish to your diet. Salmon sandwich can be served as a healthy lunch or dinner or as a simple appetizer.

Print
---
Yield: Serves 1
INGREDIENTS
everything bagel
smoked salmon
red onion, thinly sliced
cream cheese
arugula
capers
salt and pepper
INSTRUCTIONS
Carefully slice the bagel. Spread both halves with cream cheese. Top one half with onion, a few slices of smoked salmon, arugula and capers. Season lightly with salt and pepper, if desired. Put the halves together, and cut sandwich in half.
Note: Please do not use our photos without prior written permission. Thanks!

Print
You might also like these...
Stay In Touch