Categories
By Ingredient
Special Occasions
More Links
Simple Lentil Salad
Posted on 2016-04-12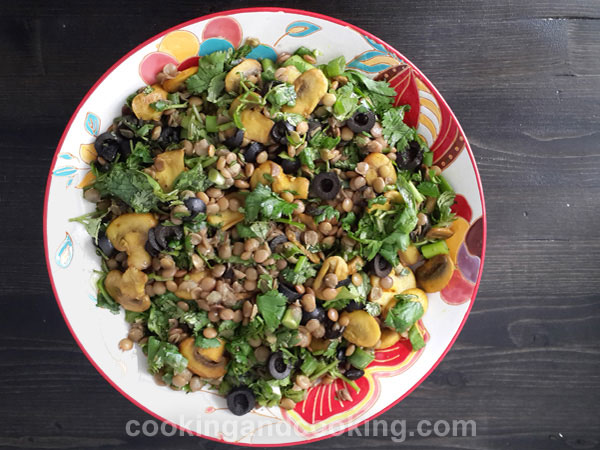 Lentil salad recipe is healthy and easy to make with few simple ingredients; and probably one of the most cooked meals in my household. This salad is definitely a crowd pleaser and a great idea for potlucks and BBQ parties.

Print
---
Yield: Serves 4
INGREDIENTS
1 cup lentils, picked over to remove any stones
12 medium mushrooms, sliced
3/4 cup sliced green onion
1 cup chopped fresh cilantro
3/4 cup sliced black olives
1/4 teaspoon curry powder
1/4 teaspoon turmeric powder
3 tablespoons balsamic vinegar
4 tablespoons olive oil
salt & pepper to taste
INSTRUCTIONS
Place the lentils in a pot. Add 3 cups water and curry powder. Cover the pot and bring to a boil. Reduce heat to medium and cook covered until lentils are tender, about 30-35 minutes. Drain and set aside.
Meanwhile heat 2 tablespoons olive oil in a frying pan over medium-high. Add the mushrooms and saute until mushrooms are golden and all liquid is absorbed. Add the turmeric powder and saute for 1-2 minutes.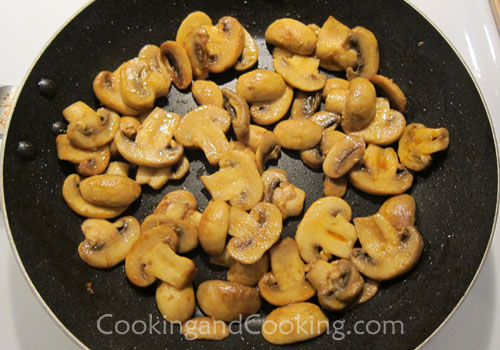 Combine the lentils, mushrooms, green onion, cilantro and black olives in a large mixing bowl.
Whisk 2 tablespoons olive oil, 3 tablespoons balsamic vinegar, salt and pepper together in a small bowl. Pour the dressing over the salad and toss to coat. Serve at room temperature.
Note: Please do not use our photos without prior written permission. Thanks!

Print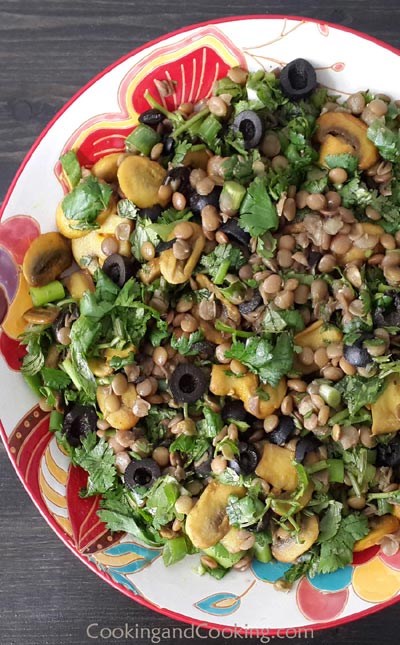 You might also like these...
Stay In Touch