Categories
By Ingredient
Special Occasions
More Links
Shrimp Chow Mein
Posted on 2016-01-14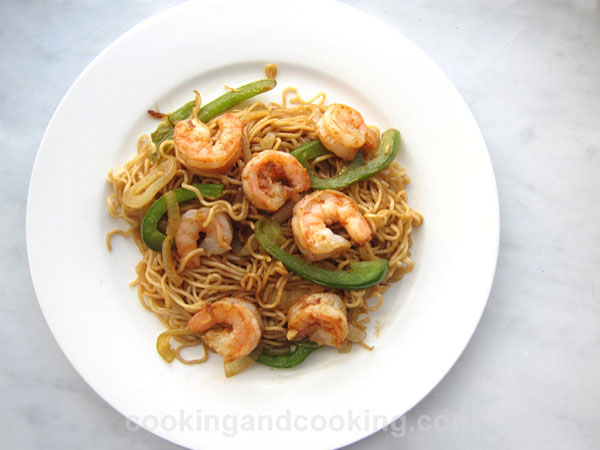 If you are looking for a fast dinner or lunch idea then this Chinese recipe is for you! I made this chow mein recipe with noodles, shrimp, sliced onions, bell pepper and garlic but meat or chicken can be substituted for shrimp.

Print
---
Yield: Serves 3-4
INGREDIENTS
255 g Chinese noodles
400 g uncooked shrimp, peeled and deveined
1 onion, thinly sliced
1 bell pepper, sliced
3 garlic cloves, finely chopped
2 teaspoons paprika powder
4-5 tablespoons soy sauce
2 tablespoons butter
3 tablespoons olive oil
crushed red pepper, as much as you like
chopped peanuts, optional
INSTRUCTIONS
Cook the noodles according to the package instructions. Rinse under cold water, drain and set aside.
Meanwhile, heat 1-tablespoon olive oil and 1-tablespoon butter in a skillet over medium-high heat. Add the shrimps and cook until both sides are pink. Add 1-teaspoon paprika powder and crushed red pepper and stir. Set aside.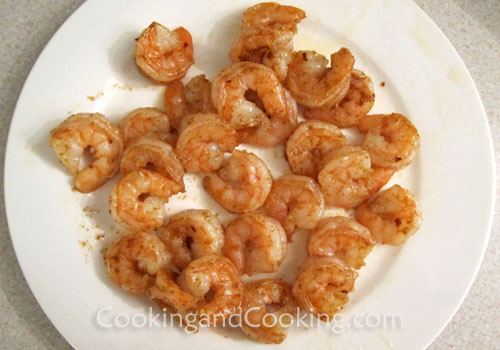 Heat 1-tablespoon of butter and 2 tablespoons olive oil in a frying pan or wok over medium heat. Add the onion and bell pepper. Cook until they are soft. Add the garlic and 1-teaspoon paprika powder and cook for 1-2 minutes.
Add the noodles and soy sauce. Stir together until combined and heated through.
Then add the shrimps and stir-fry quickly until everything is well mixed. Add the chopped peanuts and serve.
Note: Please do not use our photos without prior written permission. Thanks!

Print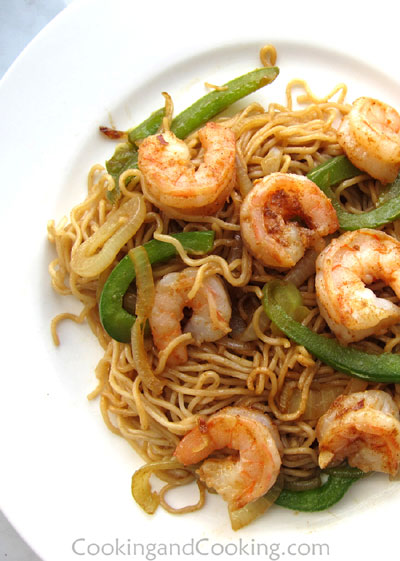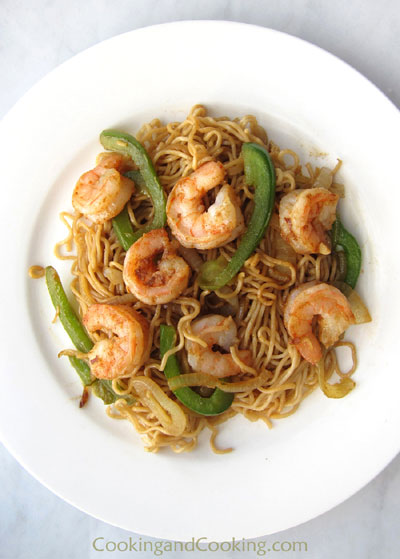 You might also like these...
Stay In Touch