Categories
By Ingredient
Special Occasions
More Links
Saganaki Cheese
Posted on 2012-12-10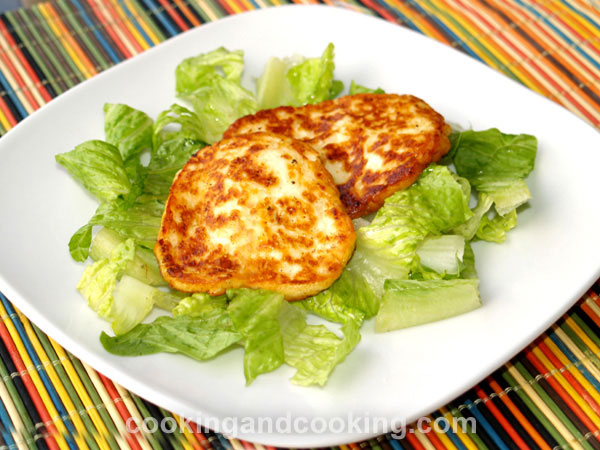 Saganaki Cheese is a simple Greek appetizer, which is made by frying cheese. Saganaki is a tasty recipe for cheese that can be made with any kind of hard cheeses like Halloumi, kasseri and kefalotyri. I used Halloumi cheese for this fried cheese recipe and it turned out great. Just melt butter, fry the cheese, squeeze the lemon and it's ready to serve!

Print
---
Yield: Serves 4-5
INGREDIENTS
250 g Halloumi cheese, cut into 1/4 inch thick slices
1 tablespoon unsalted butter
1 lemon
INSTRUCTIONS
Melt the butter in a non-stick pan over medium heat. Add the sliced cheese and fry until golden brown on both sides.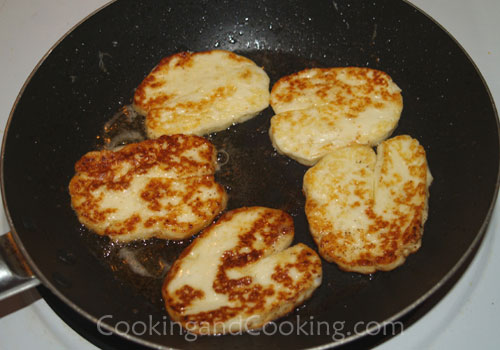 Pour the lemon juice over cheese and remove from heat. Serve Saganaki hot with crusty bread and vegetable.
Note: Please do not use our photos without prior written permission. Thanks!

Print
You might also like these...
Stay In Touch