Categories
By Ingredient
Special Occasions
More Links
Saffron Panna Cotta Recipe
Posted on 2013-08-07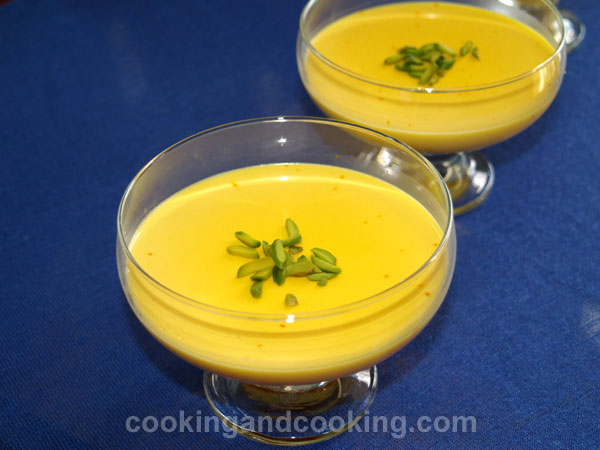 Panna Cotta is an easy Italian dessert to make that is made with whipping cream, sugar, vanilla and gelatin. I just changed the traditional recipe and added dissolved saffron, which turned out perfect and delicious. Here is the recipe for the Saffron Panna Cotta that will impressive your guests.

Print
---
Yield: Serves 4-5
INGREDIENTS
2 1/3 cups whipping cream 35% (heavy cream)
1/4 teaspoon ground saffron
2 teaspoons unflavoured gelatin
1 teaspoon vanilla extract
1/3 cup sugar
slivered pistachios for garnish
INSTRUCTIONS
Dissolve ground saffron in 2 tablespoons of boiling water and set aside (click for How to Use Saffron).
In a small bowl, sprinkle the gelatin over 5 tablespoons cold water and let stand 5-6 minutes.
Meanwhile combine the whipping cream, sugar and dissolved saffron in a small saucepan over medium heat, stirring until sugar is dissolved. Remove the saucepan from the heat and add the vanilla extract and gelatin. Whisk together gelatin and cream mixture until thoroughly incorporated.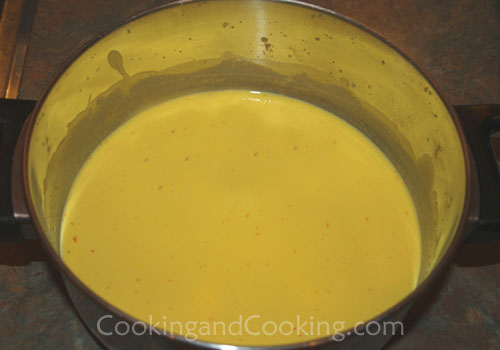 Pour into individual serving dishes and chill for at least 2 hours or until set. Garnish the Saffron Panna Cotta with pistachios and serve.
Note: Please do not use our photos without prior written permission.
Thank you!

Print
You might also like these recipes...
Stay In Touch
Join my Telegram Channel