Categories
By Ingredient
Special Occasions
More Links
Roasted Green Beans and Mushrooms
Posted on 2012-08-27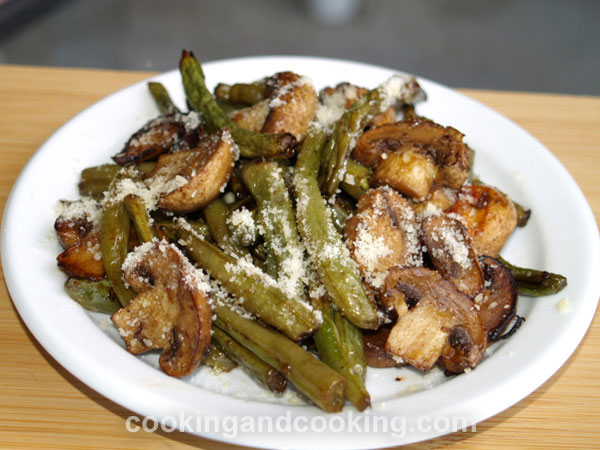 I absolutely love the flavor of roasted green beans and mushrooms with balsamic vinegar. If you are looking for something new to do with green beans, so this Roasted Green Beans & Mushrooms recipe is perfect for you! It can be served as a veggie side dish or as a warm salad.

Print
---
Yield: Serves 2-3
INGREDIENTS
350 g green beans, washed, trimmed and cut into 2 1/2-inch pieces
11 medium mushrooms, washed and cut into 1/4-inch slices
2 tablespoons extra virgin olive oil
2 tablespoons balsamic vinegar
1/4 teaspoon garlic powder
grated Parmesan cheese
salt & black pepper to taste
INSTRUCTIONS
Place the green beans and mushrooms in a large bowl. In a small bowl, whisk together the olive oil, balsamic vinegar, garlic powder, salt and pepper. Pour over the green beans and mushrooms, and gently toss together until they are coated.
Preheat oven to 400 degrees F. Spread out in a single layer onto a large baking pan (do not crowd).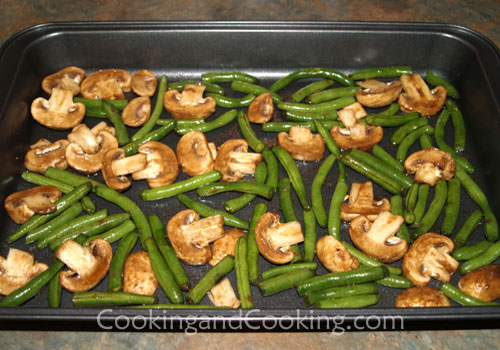 Bake in the preheated oven until beans are tender and mushrooms are cooked through, and all liquid on the pan has evaporated, about 20-22 minutes, flipping them half way through. Adjust seasonings to taste. Sprinkle with grated Parmesan. Serve immediately.
Note: Please do not use our photos without prior written permission. Thanks!

Print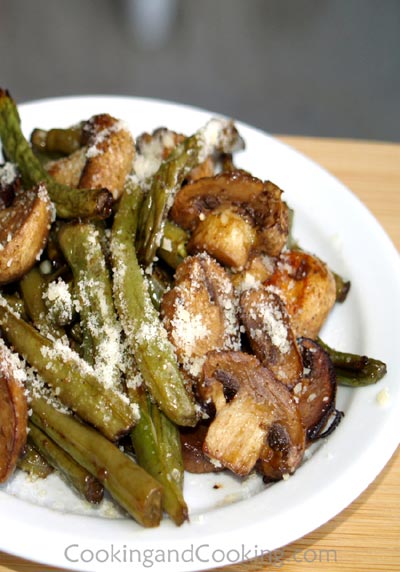 You might also like these...
Stay In Touch