Categories
By Ingredient
Special Occasions
More Links
Roasted Cauliflower and Cheddar Soup
Posted on 2012-06-25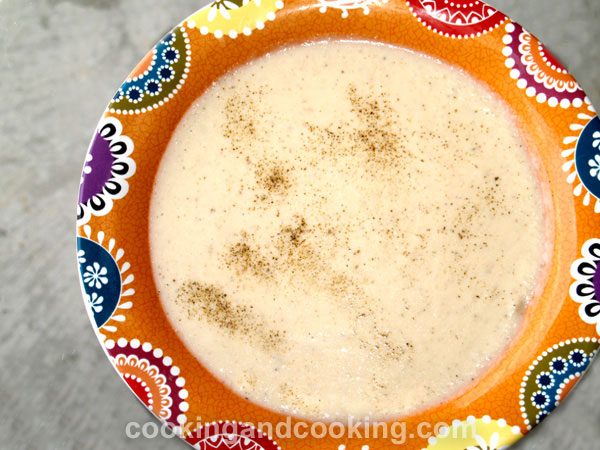 What can I say about this soup other than it is easy to make and tasty. Roasted Cauliflower and Cheddar Soup is such a wonderful soup! Quick and healthy soup, with simple ingredients and tons of flavor.

Print
---
Yield: Serves 4-5
INGREDIENTS
1 small head cauliflower, cut into florets
1 medium onion, finely chopped
1 1/2 cups aged white cheddar, shredded
3 garlic cloves, chopped
2 cups chicken broth or vegetable broth
4 tablespoons canola oil
2 cups milk
1 tablespoon dried oregano leaves
water
salt and black pepper to taste
INSTRUCTIONS
Preheat oven to 400 degrees F. Toss the cauliflower florets with 2 tablespoons oil, salt and pepper. Arrange them in a single layer on a large baking sheet. Roast the cauliflower in the oven until lightly golden brown, about 25-30 minutes. Set aside.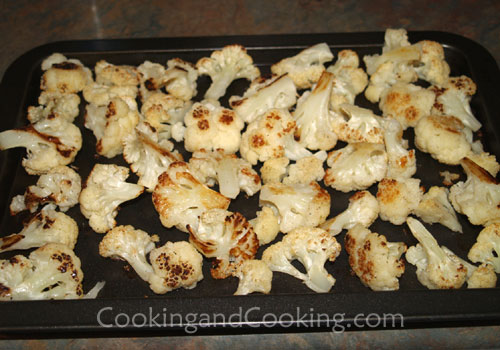 Heat 2 tablespoons oil in a large saucepan over medium heat. Add the onion and saute until tender, about 6-7 minutes. Add the garlic and dried oregano leaves and saute until fragrant, about 1 minute. Add the chicken broth, cauliflower and 1 1/2 cups water.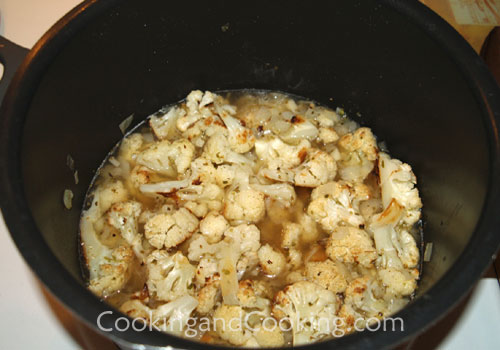 Cover the saucepan and bring to a boil. Reduce the heat to medium-low and simmer for 20 minutes. Then puree in a food processor or with a stick blender until smooth. Return to the saucepan, add milk and cook over medium heat for 5 minutes. Add the cheese, stir well and let it melt. Season with salt and pepper. Garnish with black pepper and serve with French bread.
Note: If soup is too thick, add more milk.
Note: Please do not use our photos without prior written permission. Thanks!

Print
You might also like these...
Stay In Touch