Categories
By Ingredient
Special Occasions
More Links
Raw Zucchini Hummus
Posted on 2017-12-25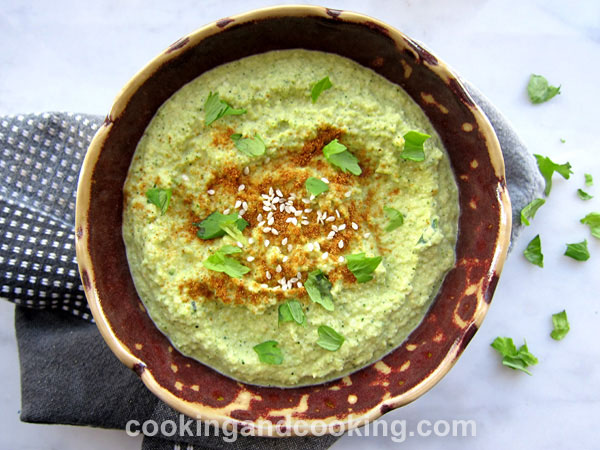 Here is a cool and refreshing hummus recipe made with raw zucchini as the base instead of chickpeas. If your stomach is sensitive to chickpeas then this hummus with zucchini is for you. Raw Zucchini Hummus is a simple dip recipe made with zucchini, tahini, sesame seeds, garlic, lemon juice, olive oil, and spices.

Print
---
Yield: Serves 4
INGREDIENTS
3 zucchinis, chopped
1/3 cup tahini
1/4 cup sesame seeds
3-4 tablespoons fresh lemon juice
3 cloves garlic
3/4 teaspoon cumin
1 teaspoon paprika powder
drizzle of extra virgin olive oil
salt
INSTRUCTIONS
Place all ingredients, except olive oil into a blender and blend until smooth. Drizzle with the olive oil and garnish with sesame seeds. Serve chilled with your favorite veggies and crackers.
Note: Please do not use our photos without prior written permission. Thanks!

Print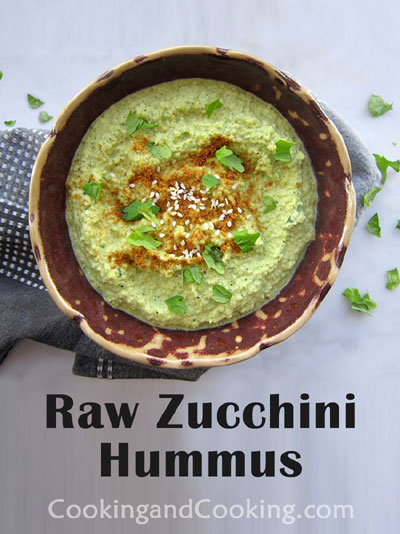 You might also like these...
Stay In Touch