Categories
By Ingredient
Special Occasions
More Links
Raspberry Yogurt
Posted on 2011-01-14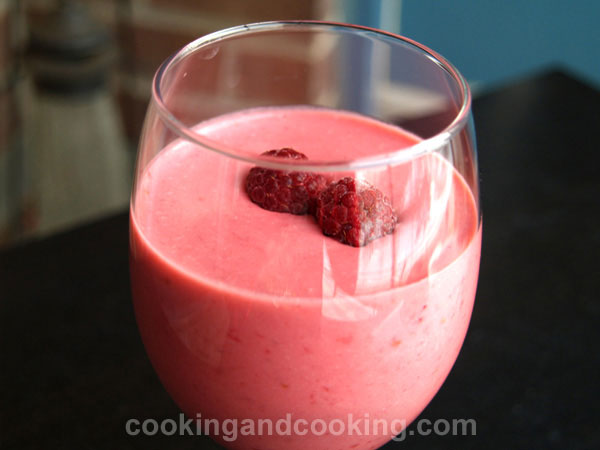 Start your day with a quick and healthy breakfast like Raspberry Yogurt. It is flavourful, delicious and a great idea for dessert. You can add any type of fruit instead of raspberry to make yogurt smoothies.

Print
---
Yield: Serves 5-6, depending on the size of the servings
INGREDIENTS
300 g frozen raspberries
2 1/2 cups plain yogurt (I used yogurt 3%)
1/2 cup sugar (add less or more, depends on your taste)
1/4 cup water
1/4 cup whipping cream 35%
INSTRUCTIONS
Place the raspberries, sugar and water in a pot over medium heat. Cook for 7 minutes or until sugar dissolves, stirring occasionally. Blend the mixture in a blender until smooth.
In a large bowl, combine the yogurt, whipping cream and raspberry mixture until well combined. Refrigerate for at least 3 hours and serve.
Note: Please do not use our photos without prior written permission. Thanks!

Print
You might also like these...
Stay In Touch