Categories
By Ingredient
Special Occasions
More Links
Quinoa and Chicken Casserole
Posted on 2014-07-14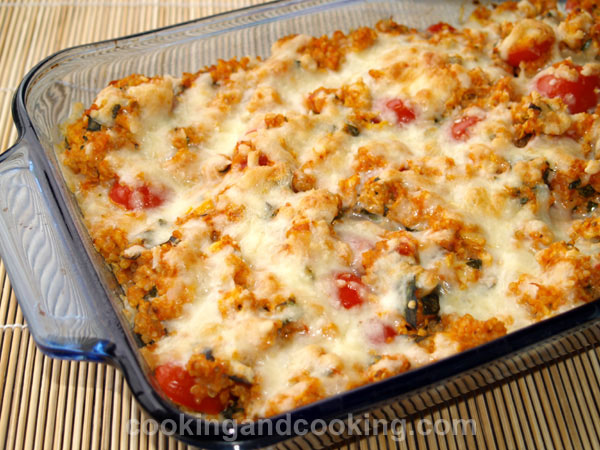 Casserole is my favorite dish because it is delicious and easy to make. If you are a quinoa fan, you have to try this quinoa casserole recipe with chicken, fresh basil, grape and more.... Quinoa and Chicken Casserole is a very easy and tasty main dish recipe.

Print
---
Yield: Serves 4-5
INGREDIENTS
2 cups shredded cooked chicken (find the cooked chicken recipe under the chicken section)
1 cup quinoa
2 cups marinara sauce (or your favorite pasta sauce)
1 1/4 cups shredded mozzarella cheese
1/3 cup whipping cream (heavy cream)
1 3/4 cups halved grape tomatoes
1 1/2 cups chopped fresh basil
1 tablespoon Worcestershire sauce
salt & black pepper to taste
INSTRUCTIONS
In a small saucepan, bring 2 cups water to a boil. Add quinoa and give it a quick stir. Cover the saucepan, reduce heat to low and simmer for 15 minutes, or until the quinoa is tender and the water has been absorbed. Remove from heat and let stand 5 minutes. Then fluff with a fork. Set aside.
Heat the tomatoes and marinara sauce in a large saucepan over medium heat until warm. Stir in whipping cream, basil, Worcestershire sauce, salt and black pepper.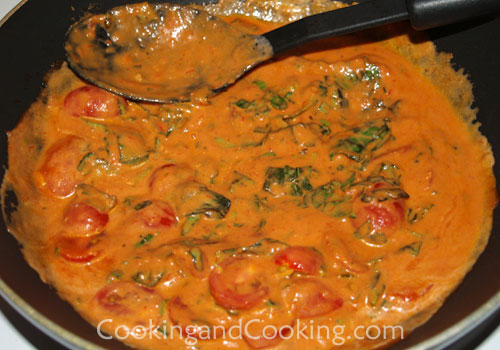 Remove from the heat and stir in the quinoa, cooked chicken and 1/2 cup mozzarella cheese.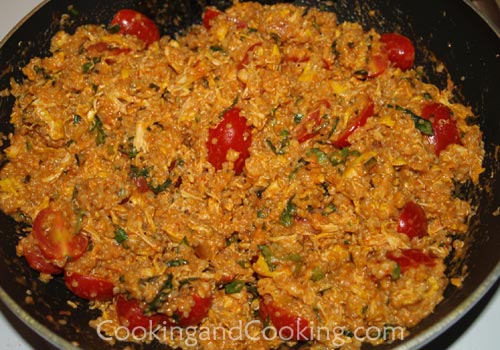 Preheat oven to 360 degrees F. Spray an 8x11-inch baking dish with cooking spray and pour the entire quinoa-chicken mixture into the dish. Sprinkle with remaining mozzarella cheese.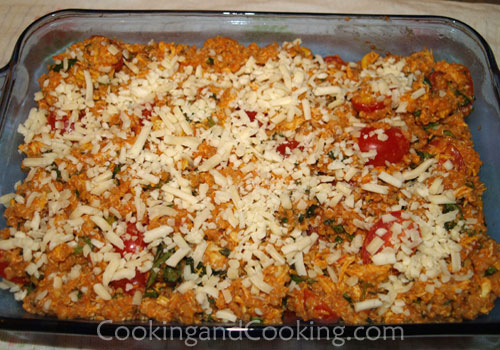 Bake for 12-15 minutes. Then turn the broiler on and broil for 1-2 minutes or until cheese is golden.
Note: Please do not use our photos without prior written permission. Thanks!

Print

You might also like these...
Stay In Touch