Categories
By Ingredient
Special Occasions
More Links
Quinoa Bites
Posted on 2012-10-16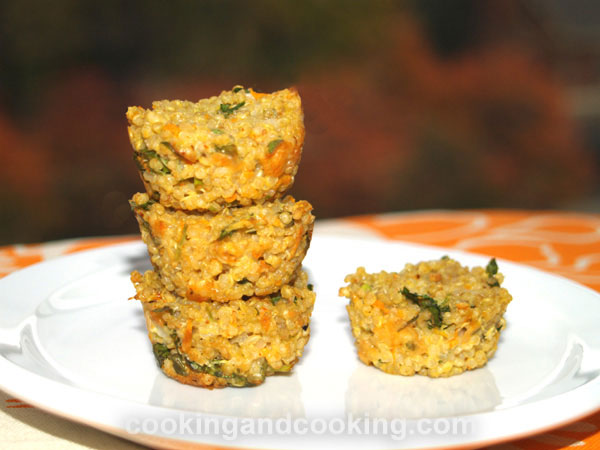 I am always looking for a delicious and simple appetizer to serve when I am hosting a gathering. This yummy Quinoa Bites recipe is my new snack recipe, a healthy snack that you can customize in many different ways.

Print
---
Yield: Makes 46-48 quinoa bites
INGREDIENTS
1 cup quinoa
2 cups water
2 eggs
3/4 cup shredded carrot
1/3 cup thinly sliced green onion
1/2 cup finely chopped fresh cilantro
3/4 cup shredded mozzarella cheese
3 tablespoons grated Parmesan cheese
2 tablespoons flour
1/2 teaspoon chilli powder
1/4 teaspoon garlic powder
salt to taste
INSTRUCTIONS
In a small saucepan, bring water to a boil. Add quinoa and give it a quick stir. Cover the saucepan, reduce heat to low and simmer for 15-17 minutes, or until the quinoa is tender and the water has been absorbed. Remove from heat and let stand 5 minutes. Then fluff with a fork. Allow it to cool to room temperature.
In a medium bowl, mix together the cooked quinoa, eggs, carrots, green onions, cilantro, garlic powder, chilli powder, mozzarella cheese, Parmesan cheese, flour, and salt to taste.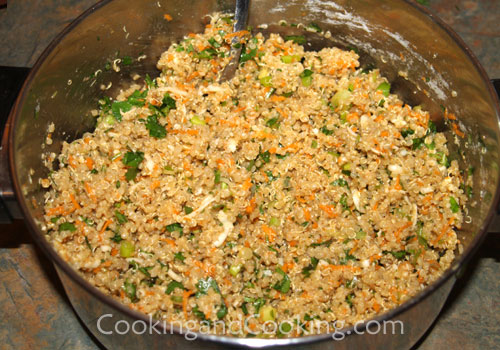 Preheat oven to 350 degrees F. Lightly grease 2 mini muffin pans. Spoon the mixture into prepared muffin pans, and press down. They should be filled right to the top.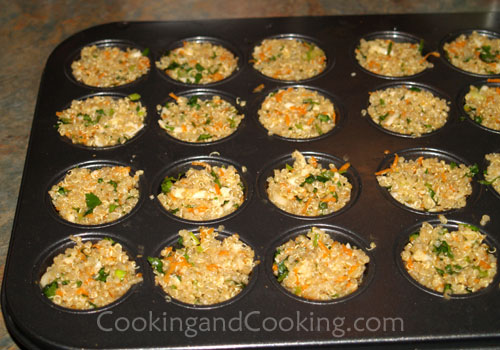 Bake for 15-18 minutes, or until the tops are looking a bit golden brown. Dip the bites in any kind of sauce you like or enjoy on their own!
Note: Please do not use our photos without prior written permission. Thanks!

Print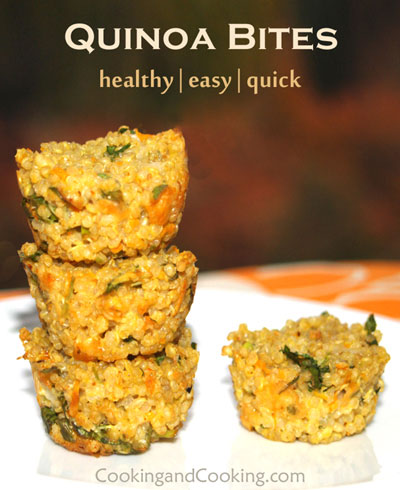 You might also like these...
Stay In Touch