Categories
By Ingredient
Special Occasions
More Links
Quick Quiche
Posted on 2012-07-19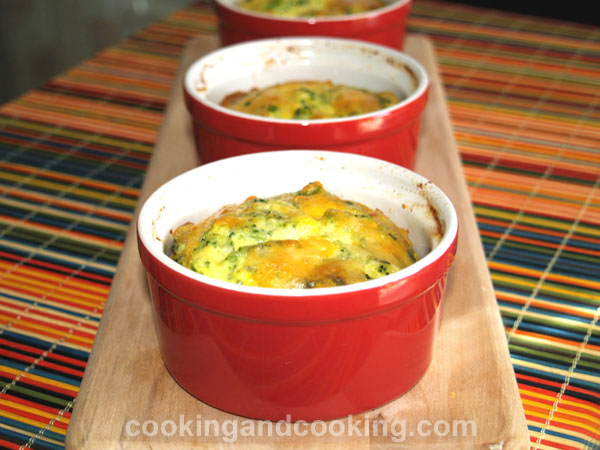 If you do not have time to make a pastry crust, try this crustless Quick Quiche. This is an easy broccoli quiche with egg, milk, basil, scallion and cheese; a perfect breakfast idea or a simple weeknight supper.

Print
---
Yield: Serves 4
INGREDIENTS
2 cups small fresh broccoli florets
2 scallions, both green and white parts, sliced (about 1/3 cup)
1/3 cup finely chopped fresh basil
4 eggs
1/2 cup milk
1/2 cup shredded mozzarella cheese
1/2 cup shredded cheddar cheese
1/4 teaspoon turmeric powder
1 tablespoon all-purpose flour
salt and pepper to taste
INSTRUCTIONS
Bring 3 cups water to a boil. Add the broccoli florets and cook until tender, about 6-7 minutes. Drain well and chop the florets into fine pieces. Set aside.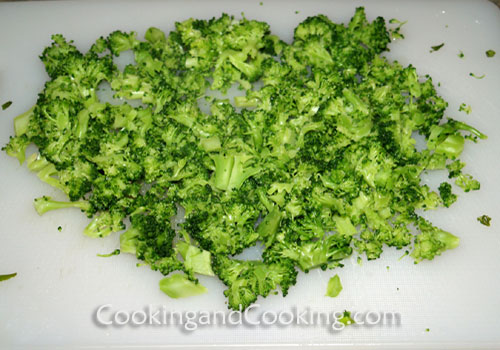 In a large bowl, whisk together the eggs, milk, flour and turmeric powder. Stir in broccoli, basil, scallion, mozzarella cheese and 1/4 cup of cheddar cheese (keep 1/4 cup of cheddar cheese for sprinkling on top of the quiche). Season with salt and pepper to taste.
Preheat oven to 350 degrees F.
Spray 4 ramekins with cooking spray. Spoon the mixture into each ramekin, dividing evenly. Sprinkle with remaining cheddar cheese.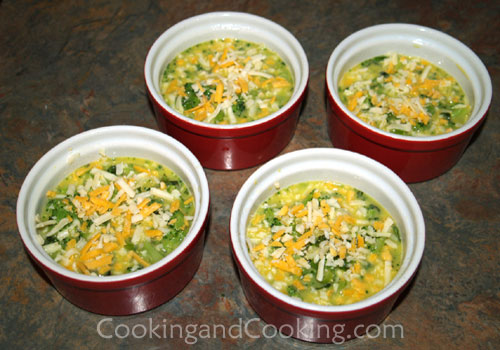 Place the ramekins on a baking sheet. Place the baking sheet on the middle rack of the oven and bake until golden brown, about 35-40 minutes. Serve with crusty bread and a mixed-green salad, if desired.
Note: Please do not use our photos without prior written permission. Thanks!

Print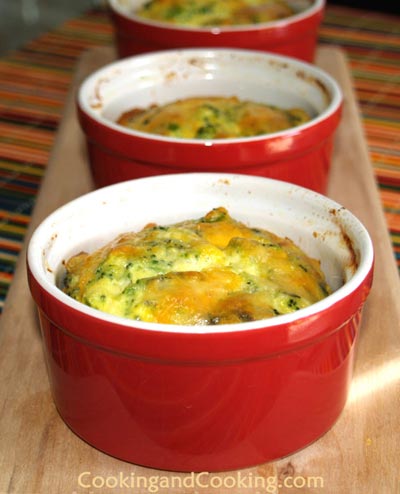 You might also like these...
Stay In Touch