Categories
By Ingredient
Special Occasions
More Links
Pulled Pork Sandwich
Posted on 2012-12-03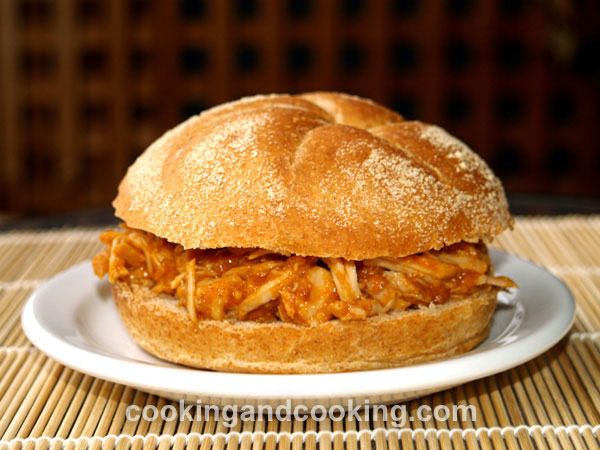 This Pulled Pork Sandwich is an easy recipe for pork that tastes great. For this pork sandwich, I used boneless pork loin center chips but you can use boneless pork shoulder too. Just cut the pork in equal pieces, cook in spicy sauce, shred and serve the pulled pork on sandwich bun.

Print
---
Yield: Serves 5-6
INGREDIENTS
1 kg boneless pork loin center (or pork shoulder), trimmed of excess fat and cut into 2-inch pieces
1 large onion, chopped
4 garlic cloves
1/3 cup ketchup
2 tablespoons Dijon mustard
1 tablespoon Worcestershire sauce
1/2 cup white vinegar
1 teaspoon paprika powder
3 tablespoons crushed tomatoes
1 bay leaf
1/2 teaspoon crushed red pepper
4 tablespoons brown sugar
salt to taste
sandwich buns for serving
INSTRUCTIONS
Puree all of the ingredients except the bay leaf, pork and buns in a blender until smooth.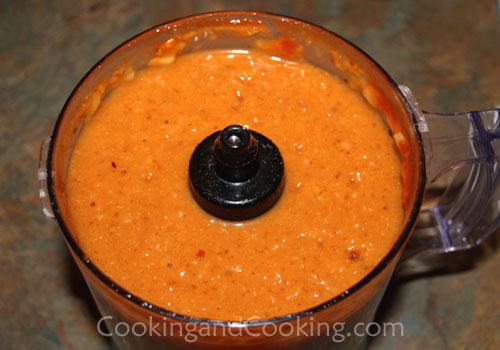 Put the sauce, bay leaf, and pork into a large pot. Add 1 1/2 cups water. Cover the pot and bring to a boil. Simmer covered over the medium-low heat until the meat pulls apart easily with a fork (about 2-2.30 hours), stirring occasionally. Add more water during cooking, if necessary. Remove from heat and let stand until cool enough to handle. Then remove the pork from the sauce and shred into small pieces. Set the pork aside.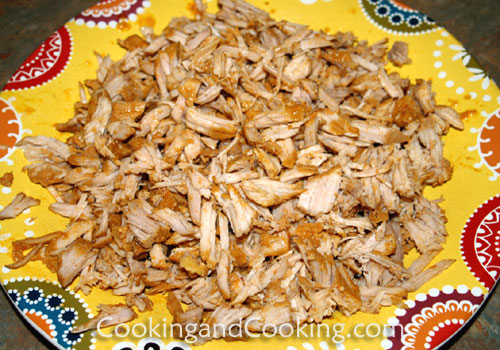 Put the sauce back on the stove and simmer over medium heat until sauce thickens. Add the pork back to the sauce, stir well. Taste and adjust seasonings.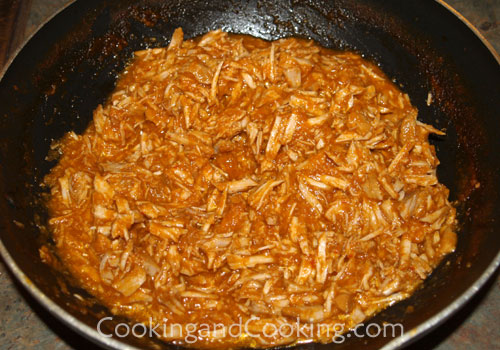 Remove bay leaf and serve hot over sandwich buns.
Note: Please do not use our photos without prior written permission. Thanks!

Print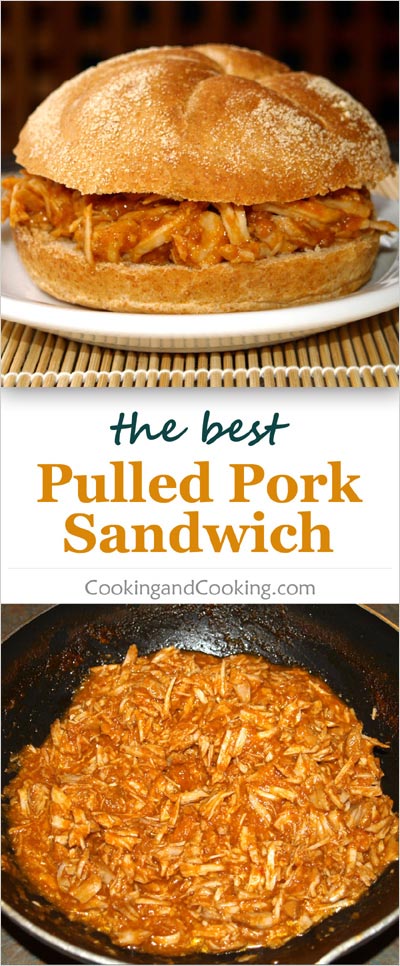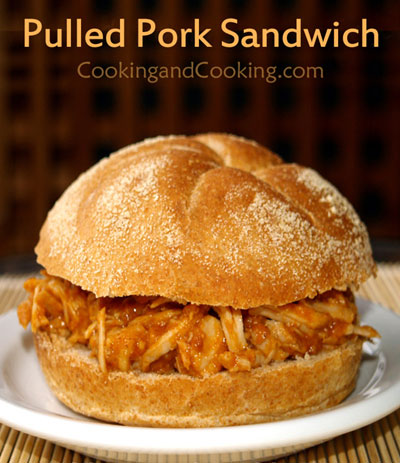 You might also like these...
Stay In Touch