Categories
By Ingredient
Special Occasions
More Links
Potato and Bread Fritters
Posted on 2014-09-26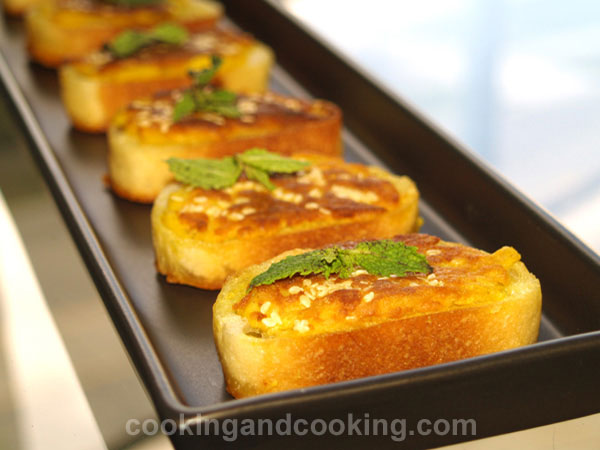 Potato and Bread Fritters recipe is a simple recipe to make that can be served as an appetizer or with a salad as a lunch dish. They are so tasty and the kids will love them as snack.

Print
---
Yield: Serves 4-5
INGREDIENTS
1-2 baguette breads
3 large potatoes
2 eggs
1 teaspoon curry powder
1 teaspoon turmeric powder
vegetable oil
sesame seeds
salt & black pepper to taste
INSTRUCTIONS
Place the potatoes in a large saucepan. Cover with water and add salt. Bring to a boil. Cook over medium-high heat until completely cooked. Drain, peel and grate the potatoes.
Place the grated potatoes in a large bowl. Add the eggs, turmeric, curry, salt & black pepper. Combine well, taste and adjust seasonings.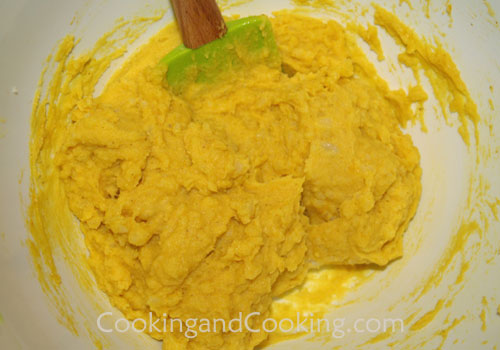 Slice the baguette into 1-inch thick slices. Hollow out the slices by removing the soft inner bread by hand. In a non-stick skillet, heat the oil over medium heat. Place the breads into the skillet.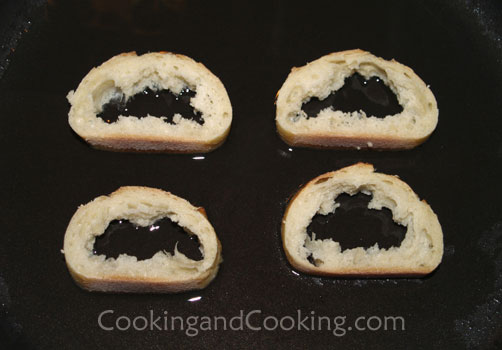 Spoon the potato mixture into the hollowed out slices carefully. Press down and sprinkle with sesame seeds.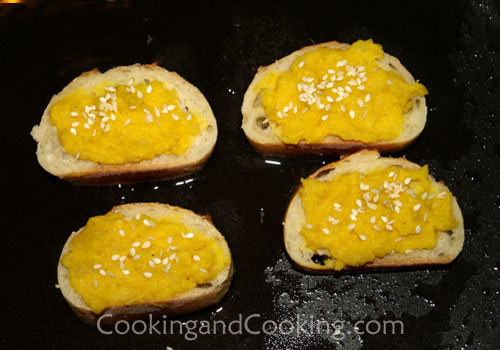 Fry until they are golden brown. Then flip them and fry the other side. Place them on a paper towel to absorb extra oil.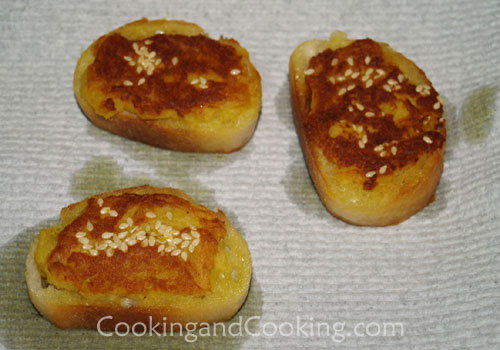 Serve the potato and bread fritters cold or hot.
Note: Please do not use our photos without prior written permission. Thanks!

Print

You might also like these...
Stay In Touch