Categories
By Ingredient
Special Occasions
More Links
Philly Cheese Steak Stuffed Bell Peppers
Posted on 2014-04-27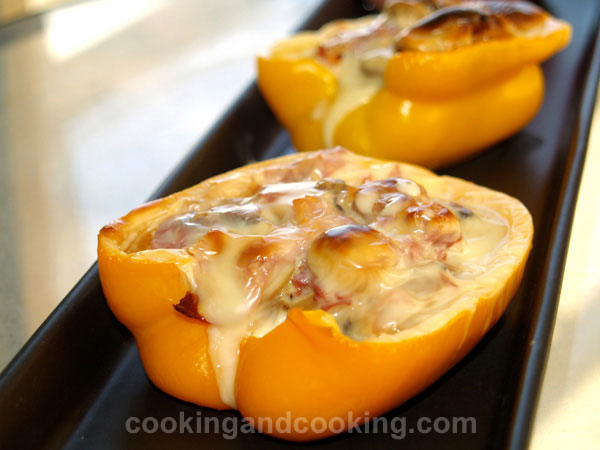 If you are looking for a new recipe idea, try these incredible stuffed bell peppers with thinly slices of roast beef and cheese. They are so tasty and so easy to make. Philly cheese steak stuffed bell peppers can be served as an easy appetizer or even as a simple meal.

Print
---
Yield: Serves 4
INGREDIENTS
8-9 thinly sliced roast beef or any kind of cold cuts you like
3 large bell peppers
8 mushrooms, sliced
9 slices mozzarella cheese
2 garlic cloves, chopped
1 medium onion, thinly sliced
2 tablespoons butter
salt and pepper
INSTRUCTIONS
In a skillet, melt the butter over medium heat. Add the onions, mushrooms and garlic, and saute until they are golden and all liquid is absorbed (about 20-25 minutes), stirring occasionally. Cut roast beef into thin strips and add to the mushroom mixture. Add salt and pepper. Stir well and cook for 1-2 minutes. Set the mixture aside.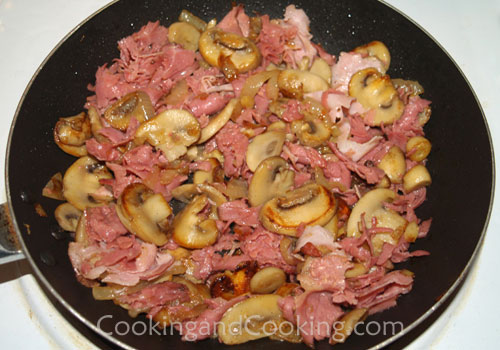 Preheat oven to 400 degrees F. Slice bell peppers in half lengthwise and remove seeds. Line the inside of each bell pepper with half a slice of mozzarella cheese.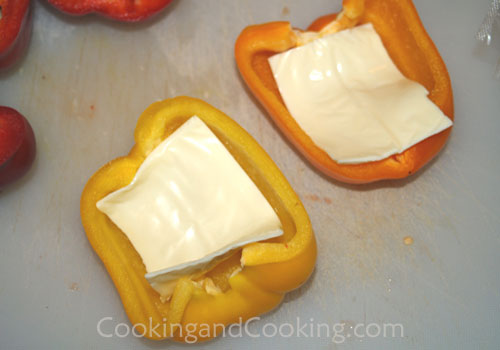 Fill each pepper with mushroom-beef mixture until they are nearly overflowing.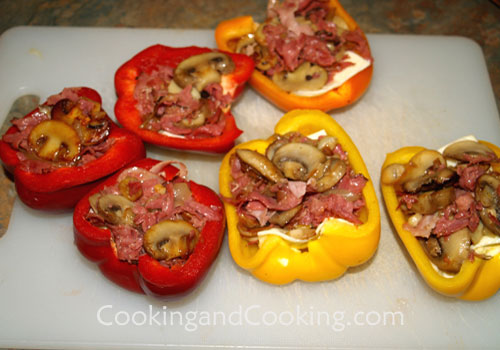 Then top each one with a slice of mozzarella cheese and place them in a casserole dish.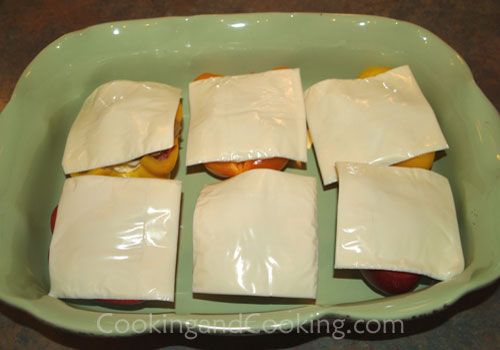 Bake in the oven until cheese is melted and browned, about 15-20 minutes.
Note: Please do not use our photos without prior written permission. Thanks!

Print

You might also like these...
Stay In Touch