Categories
By Ingredient
Special Occasions
More Links
Peach Jelly With Blended Mango
Posted on 2010-01-17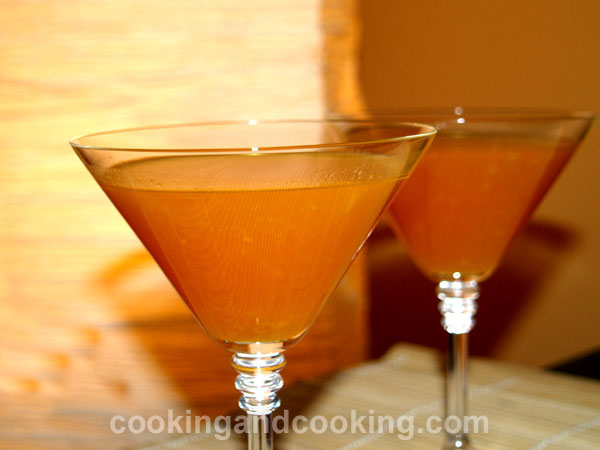 Peach Jelly With Blended Mango is a quick and easy dessert recipe.

Print
---
Yield: Serves 4-5
INGREDIENTS
1 can mango slice in syrup (425 g), drained
2 packages peach jelly powder (each package 85 g)
2 cups boiling water
INSTRUCTIONS
Blend mango slices in a blender until smooth and set aside.
In a bowl dissolve jelly powder into 2 cups of boiling water. Add the blended mango and stir well. Pour in a martini glasses and chill in refrigerator until set.
Note: Please do not use our photos without prior written permission. Thanks!

Print
You might also like these...
Stay In Touch