Categories
By Ingredient
Special Occasions
More Links
Overnight Oats
Posted on 2013-01-21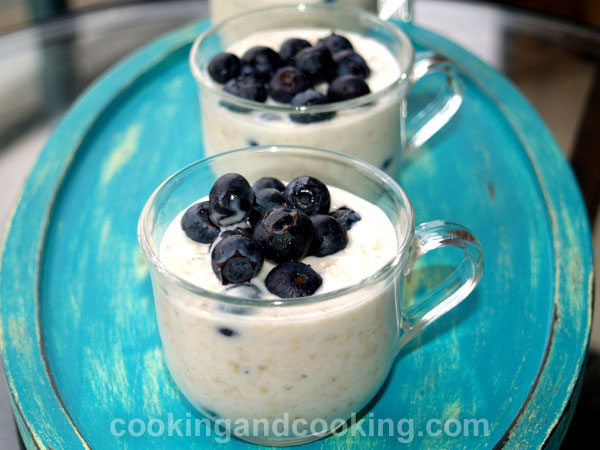 If you are looking for some great recipes with oatmeal, overnight oats is one of them. Overnight Oats recipe with fresh fruit is a healthy breakfast that helps you start your morning right. I used fresh blueberry but you can use strawberry, mango, raspberry or apple.

Print
---
Yield: Serves 3
INGREDIENTS
3/4 cup quick oats
3/4 cup milk
3/4 cup plain yogurt (I used 3%)
3/4 cup fresh blueberry
4 tablespoons maple syrup (or honey), less or more depends on your taste
1/4 teaspoon almond extract, optional
INSTRUCTIONS
Combine the oats, milk, yogurt, syrup and almond extract in a bowl. Add the blueberry and stir. Place in the fridge overnight. Top with fresh blueberry and serve.
Note: Please do not use our photos without prior written permission. Thanks!

Print
You might also like these...
Stay In Touch