Categories
By Ingredient
Special Occasions
More Links
Orange Juice Chicken Casserole
Posted on 2015-06-29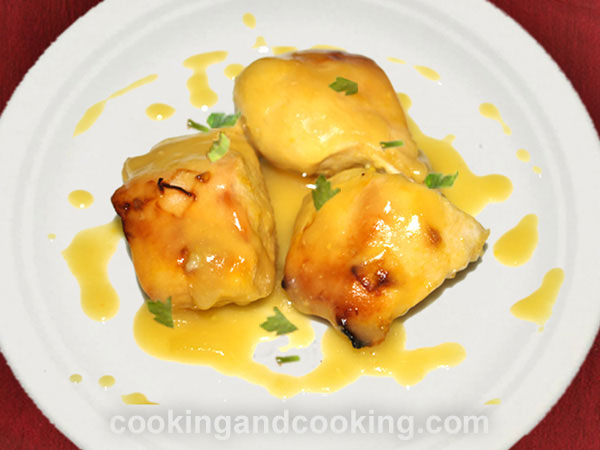 I always look for a new way to make chicken, and here is my new chicken casserole recipe with orange juice. Orange Juice Chicken Casserole is a simple casserole using chicken, orange juice, onion, garlic, carrot, butter, lemon juice and mustard. This casserole recipe will make everyone in your family very happy!

Print
---
Yield: Serves 4
INGREDIENTS
850 g boneless & skinless chicken breast (or thigh), cut into 2 inches pieces
1 large onion, finely chopped
3 garlic cloves, chopped
1 carrot, chopped
1 tablespoon mustered
1 1/2 cups orange juice
1 tablespoon lemon juice
1/4 cup butter, cubed
sugar
4 tablespoons all-purpose flour
salt and pepper to taste
INSTRUCTIONS
Preheat oven to 375 degrees F. Place half a chopped onions and all the carrots in an 11x8-inch baking dish.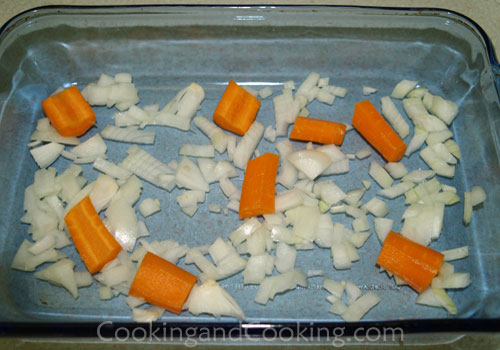 Lay the chicken pieces over the onions and carrots. Season with salt and pepper. Place the garlic and remaining of onions on top.
In a small bowl mix together the orange juice, lemon juice, 2-tablespoons sugar and mustered. Pour over the chickens (chickens should be covered with the orange juice mixture, add more orange juice if needed).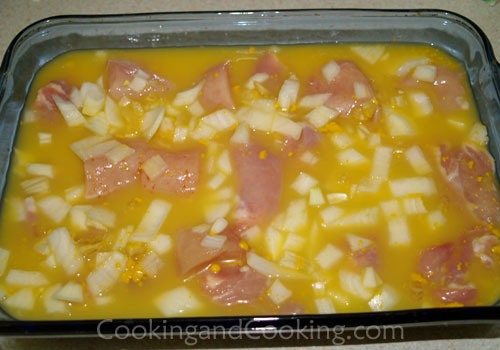 Bake in preheated oven for 55-60 minutes. Remove from oven.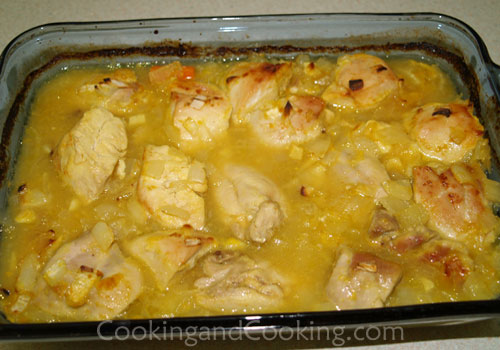 Then remove leftover sauce from baking dish and pour into a saucepan. Add the flour and cook over medium heat until the sauce thickens, stirring constantly.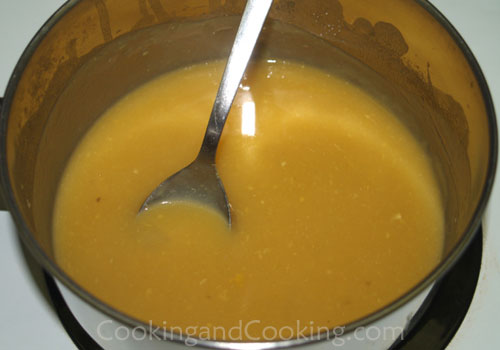 Place the butter on top of the chickens and sprinkle with 1-teaspoon sugar.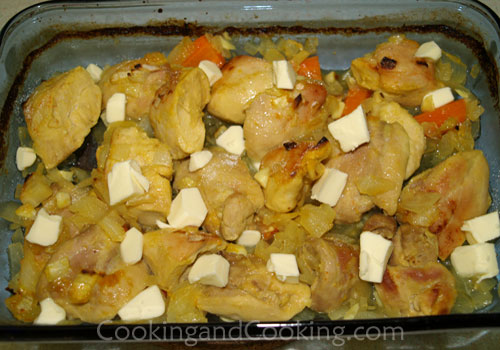 Return to the oven and bake for 15 minutes.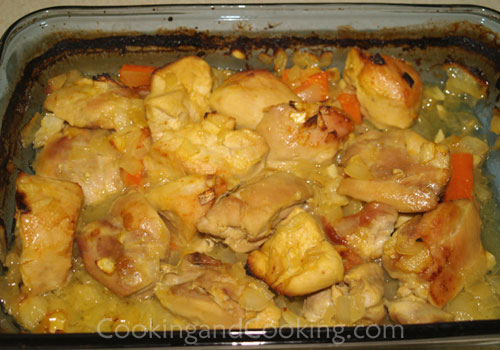 Remove chicken from oven and place on a serving dish. Pour the orange juice sauce over the chicken and serve.
Note: Please do not use our photos without prior written permission. Thanks!

Print
You might also like these...
Stay In Touch