Categories
By Ingredient
Special Occasions
More Links
Olive Bread
Posted on 2015-10-17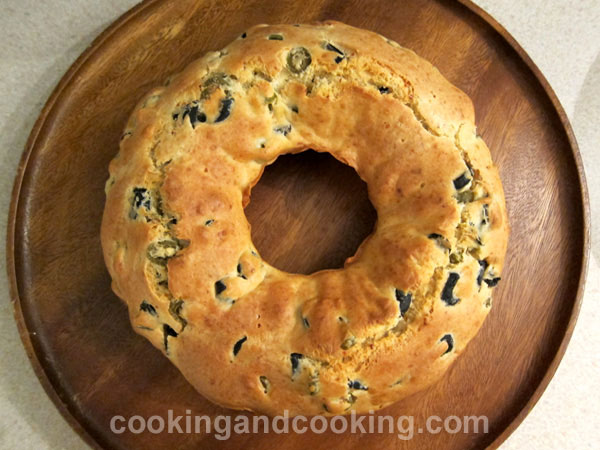 Olive bread is the easiest bread recipe by far, no sticky fingers and no doughy mess! This bread is loaded with olives and Parmesan cheese, and you enjoy the aroma of freshly baked homemade bread in the kitchen.

Print
---
Yield: Serves 6-7
INGREDIENTS
2 1/4 cups flour
1 1/4 cups milk
2 eggs
1 cup sliced green olive
1 cup sliced black olives
2 tablespoons Parmesan cheese
4 tablespoons olive oil
2 teaspoons baking powder
1/4 teaspoon salt
INSTRUCTIONS
In a bowl, mix flour, baking powder, and salt. Set the flour mixture aside.
In another bowl, whisk eggs, olive oil, and milk. Add the flour mixture and stir until just combined.
Add the olives and Parmesan cheese. Combine well.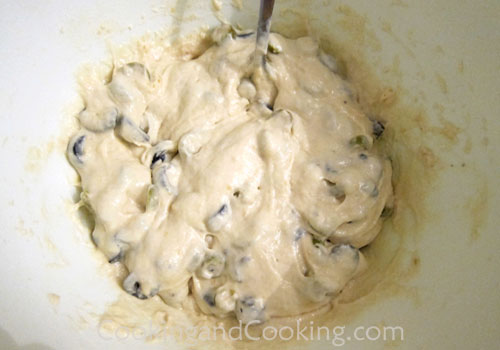 Preheat oven to 350 degrees F. Generously butter a cake pan or a loaf pan and dust with flour. Pour the batter into prepared pan.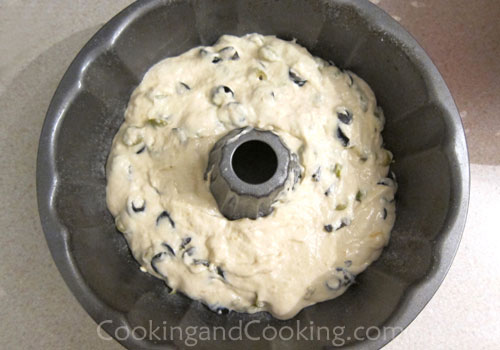 Bake until a fine skewer inserted in the middle of the loaf comes out clean, about 45-55 minutes. Leave in the pan for 5-6 minutes before turning out onto wire rack.
Note: Please do not use our photos without prior written permission. Thanks!

Print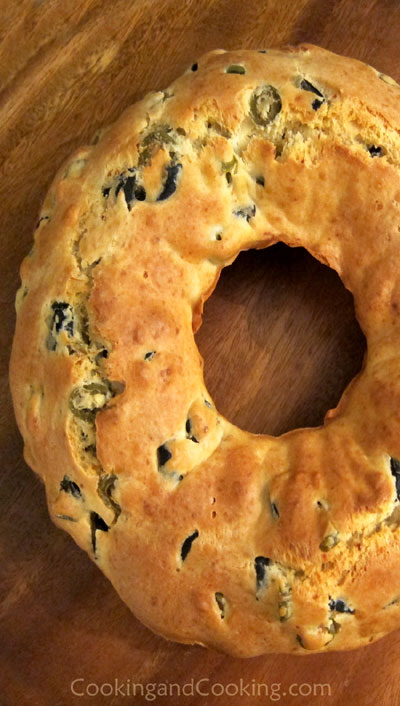 You might also like these...
Stay In Touch