Categories
By Ingredient
Special Occasions
More Links
Oatmeal Chocolate Chip Cookies
Posted on 2010-11-25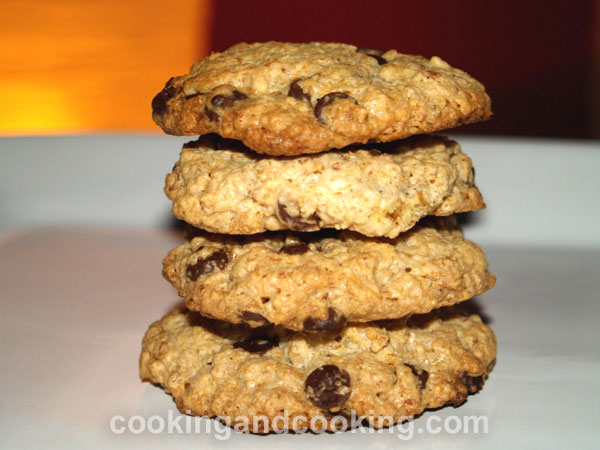 Make this delicious Oatmeal Chocolate Chip Recipe when you need an easy dessert for your children. This crispy chocolate chip takes very little effort and time.

Print
---
Yield: Makes 15-16 Oatmeal Cookies
INGREDIENTS
3 packets multi-grain instant oatmeal (about 135 g)
1 egg
1/3 cup sugar
1/4 cup all-purpose flour
1/2 teaspoon baking soda
1/4 cup oil
2 teaspoons ground cinnamon
1 teaspoon vanilla extract
pinch salt
2/3 cup semi sweet chocolate chips
INSTRUCTIONS
Beat the egg and sugar in a bowl. Add oil and mix well. Set the egg mixture aside.
In a large bowl, combine the instant oatmeal, all-purpose flour, baking soda, vanilla extract, cinnamon and salt. Add the egg mixture and combine well. Then add chocolate chips and mix well.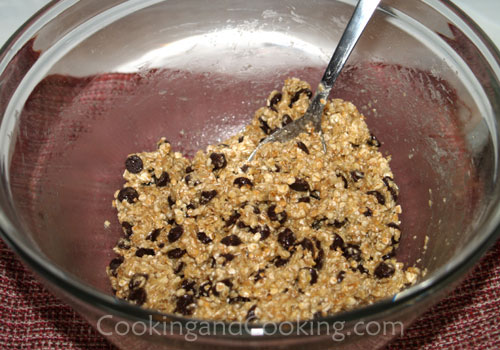 Preheat oven to 360 degrees F. Using a tablespoon, scoop out a ball and drop onto a greased cookie sheet; flatten slightly. Make sure to leave enough space between the balls for the cookies to expand.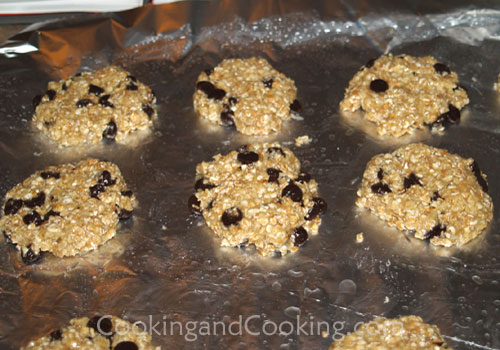 Bake for 15 minutes. Remove from oven and let cool on the baking sheet for about 10 minutes and then place on a wire rack to cool completely.
Note: Please do not use our photos without prior written permission. Thanks!

Print
You might also like these...
Stay In Touch