Categories
By Ingredient
Special Occasions
More Links
Mustard Crusted Chicken
Posted on 2015-12-14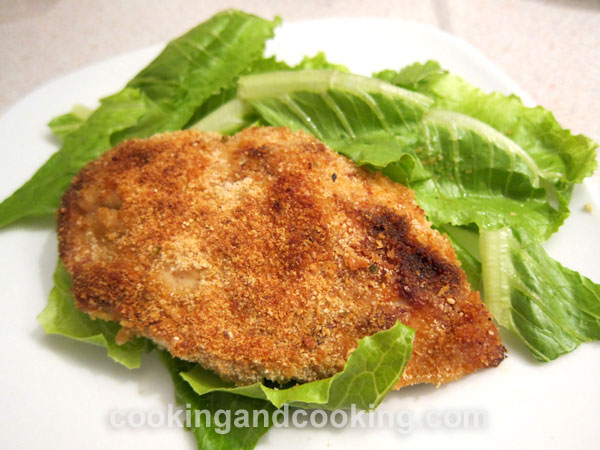 Mustard Crusted Chicken is an easy recipe that can be put together quickly and your family will love. Just combine everything except the bread crumb, put on the chicken, then top with the bread crumb and bake.

Print
---
Yield: Serves 2-3
INGREDIENTS
3 chicken breast cutlets, about 500 g
1/3 cup plain bread crumbs
1/4 cup mayonnaise
2 tablespoons mustard
1/4 teaspoon garlic powder
1 teaspoon dried oregano leaves
salt and pepper to taste
vegetable oil
INSTRUCTIONS
Place mayonnaise, mustard, oregano, garlic powder, salt and pepper in a small bowl and mix.
If the chicken breasts are thick, put each of them between two layers of plastic wrap, on a chopping board and pound them to a thickness of approximately 1/4 inch.
Spread half of the mayo-mustard mixture evenly on top of each.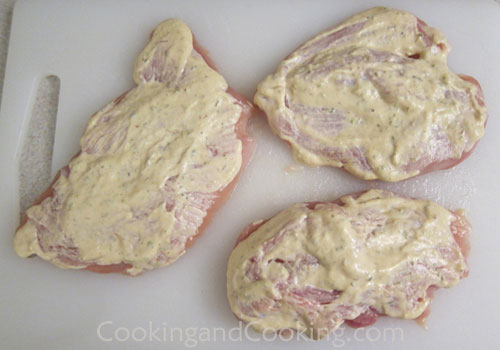 Preheat oven to 400 degrees F. Grease the bottom of a baking dish lightly with cooking spray or vegetable oil. Lay the chicken breasts on the baking dish, sauce side down.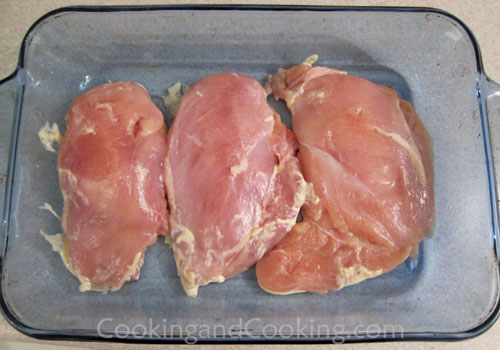 Spread the rest of mayo-mustard mixture on top.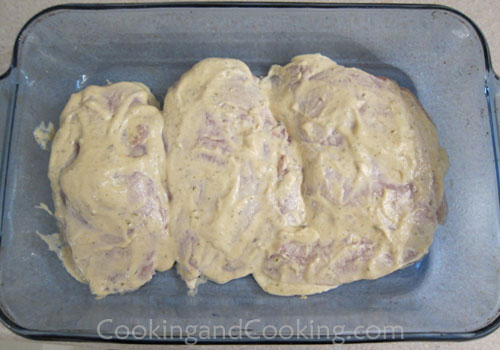 Evenly sprinkle bread crumbs over top.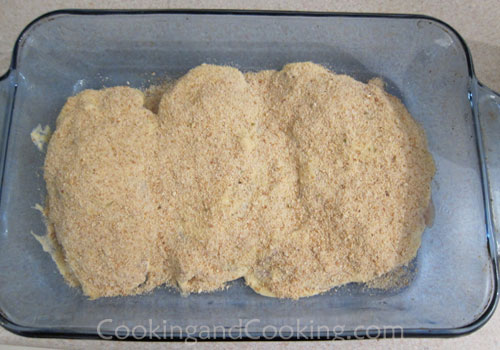 Place in the oven and bake until cooked through, about 40-45 minutes. Serve with any kind of salad.
Note: Please do not use our photos without prior written permission. Thanks!

Print

You might also like these...
Stay In Touch