Categories
By Ingredient
Special Occasions
More Links
Mushroom Soup
Posted on 2014-03-18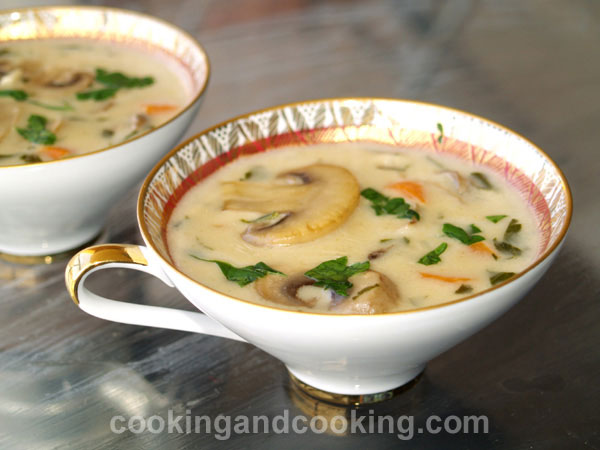 Mushroom soup recipe is perfect for any dinner parties as a simple starter dish. This soup recipe is quick and easy to prepare, but the result is perfect. It goes well with some crusty bread and butter.

Print
---
Yield: Serves 4
INGREDIENTS
14 white mushrooms, cleaned and sliced
3 tablespoons butter
1 cup diced carrot
1/2 tablespoon oil
1 cup finely chopped fresh parsley
5 cup chicken broth (or vegetable broth for vegetarians)
1/4 cup flour
2 garlic cloves, finely chopped
1/2 cup cold milk
1 tablespoon Worcestershire sauce
3/4 cup heavy cream 35%
salt & pepper to taste
lemon juice for serving, optional
INSTRUCTIONS
Heat butter and oil in a large nonstick skillet over medium heat. Add garlic and mushroom, and saute until lightly browned, about 10-15 minutes. Set aside.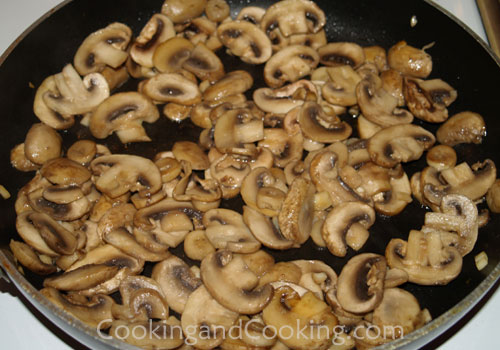 Place carrot and chicken broth in a pot. Cover the pot and cook over medium heat until carrot is tender, about 15-20 minutes.
Dissolve flour in the cold milk and add to soup. Then add the parsley, mushroom, Worcestershire sauce, salt & pepper. Cook covered for 10 minutes. Then add the cream and cook for 1-2 more minutes (don't let boil). Taste and adjust seasoning. Serve with lemon juice on the side.
Note: Please do not use our photos without prior written permission. Thanks!

Print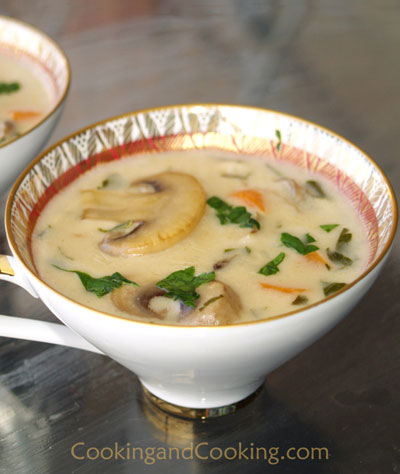 You might also like these...
Stay In Touch