Categories
By Ingredient
Special Occasions
More Links
Mushroom Chicken Stew
Posted on 2014-02-05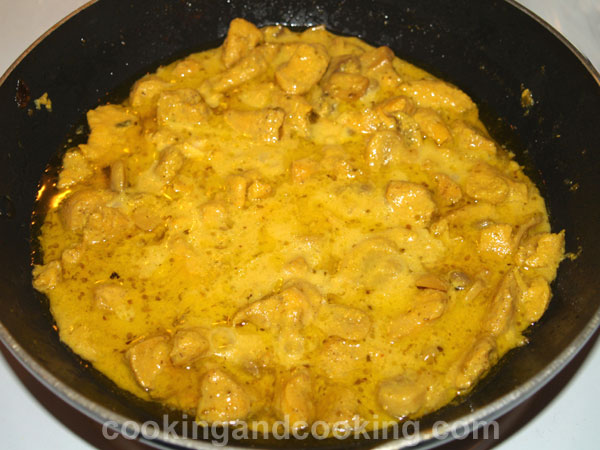 If you are looking for a new idea to make a stew with chicken breast, try this delicious and easy recipe. It is a perfect combination of chicken, mushroom, garlic, cream, sour cream, saffron, and spices. Serve this thick and creamy chicken mushroom stew with rice or bread.

Print
---
Yield: Serves 5
INGREDIENTS
760 g boneless & skinless chicken breast, cut into 1 1/2-inches pieces
12 medium mushroom, sliced
1 medium onion, finely chopped
2 garlic cloves, finely chopped
1/4 cup butter
3/4 cup low fat sour cream
1 cup warm milk
1/2 cup whipping cream 35%
vegetable oil
1/4 teaspoon ground saffron
1/4 teaspoon ground allspice
1 1/2 teaspoons dried oregano leaves
3/4 teaspoon ground angelica, also known as Golpar
salt & pepper to taste
INSTRUCTIONS
In a large bowl, mix the chicken with onion, garlic, a-tablespoon oil, angelica, allspice, salt and pepper. Leave in the fridge to marinate for at 7-8 hours.
Heat the butter and a-tablespoon oil in a pot over medium-high heat until hot. Add the chicken and saute until no longer pink (about 3-4 minutes), stirring occasionally.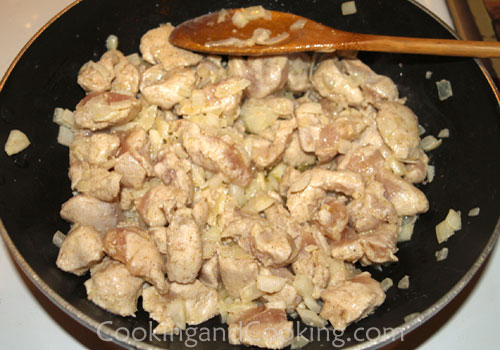 Add the mushroom and saute for 2-3 minutes.
Dissolve the saffron in the warm milk and add to the stew. Cover the pot and simmer over medium heat for 15 minutes, stirring occasionally.
Then mix the sour cream, heavy cream and oregano. Add to the stew. Cover the pot and simmer over medium-low heat until the stew is thickened (about 2 hours), stirring occasionally (it is ok if chicken starts to fall apart). Add more milk if needed. Taste and adjust seasonings.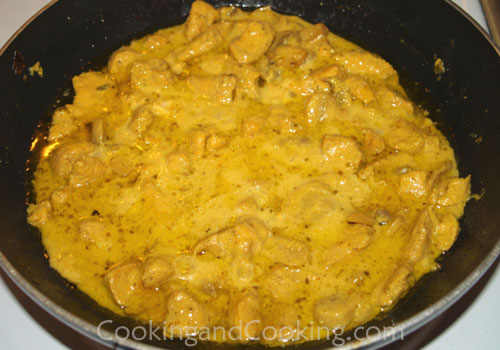 Serve with rice or bread.
Note: Please do not use our photos without prior written permission. Thanks!

Print
You might also like these...
Stay In Touch