Categories
By Ingredient
Special Occasions
More Links
Morghe Torsh, Sour Chicken Stew
Posted on 2010-01-14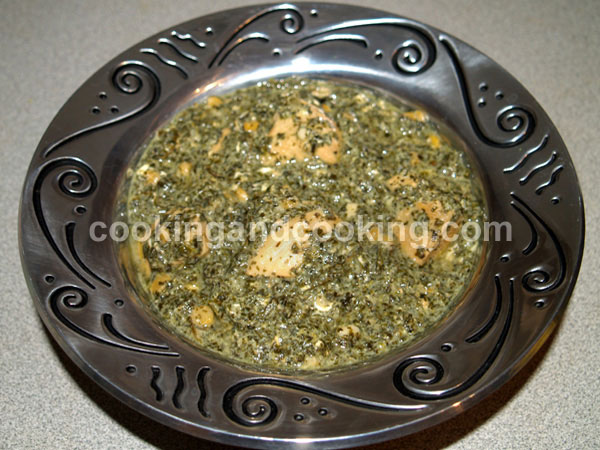 Morghe Torsh is a Persian stew. This is a famous recipe from northern province of Iran (Gilan and Mazandaran) and would be served with Persian Rice.

Print
---
Yield: Serves 5
INGREDIENTS
650 g boneless and skinless chicken breast, cut into 2-inches pieces
4 tablespoons yellow split peas
4 eggs
1/2 cup dried mint
2/3 cup dried parsley
2/3 cup dried coriander
1/2 cup dried basil
8 garlic cloves, finely chopped
1 small onion, finely chopped
1/3 cup lemon juice (more or less depends on your taste)
canola oil
3 tablespoons rice flour
2/3 teaspoon turmeric powder
water
salt & pepper to taste
INSTRUCTIONS
Place all the herbs in a medium bowl and pour 2/3 cup water over them. Mix well and let stand for 20 minutes or until all liquid is absorbed. Heat 1/3 cup canola oil in a skillet over medium-low heat. Add the garlic and herbs mixture; saute for 5-6 minutes. Set aside.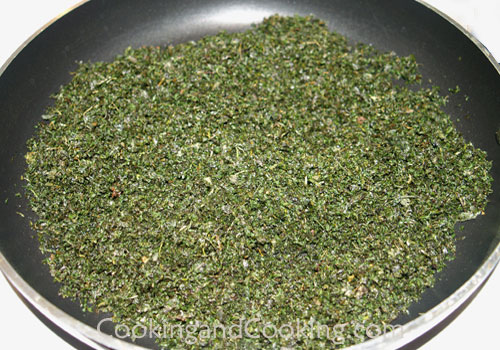 Pick over the peas and remove any stones. Wash and drain. In a small pot, heat 2 tablespoons of canola oil over medium-low heat. Add the peas and saute for 2-3 minutes. Pour 1 cup water over them. Cover the pot and bring to a boil. Then reduce heat and simmer until peas are tender. Drain water from peas and set aside.
Heat 3 tablespoons canola oil in a pot over medium heat. Add the chopped onions and saute until slightly golden. Increase heat to medium-high. Add the chicken and saute until no longer pink. Add the turmeric powder, salt and pepper; mix well. Pour 3 cups water; cover the pot and bring to boil. Reduce heat to medium-low and cook for 20 minutes. Then add the fried herbs mixture. Cover the pot and simmer until chicken is cooked through. Add more water during cooking, if necessary.
Dissolve rice flour in 2/3 cold water. Pour into the stew and stir well. Add split peas. Reduce heat to low and cook covered for 5 minutes.
Crack the eggs into a small bowl and stir gently with a fork until well-beaten. Add beaten eggs to stew and stir constantly. Cover the pot and cook until the eggs are set, about 10-15 minutes. Add lemon juice and stir well. Taste and adjust seasonings. Serve with Persian Rice.
Note: Please do not use our photos without prior written permission. Thanks!

Print
You might also like these...
Stay In Touch