Categories
By Ingredient
Special Occasions
More Links
Mojito Energy Ball
Posted on 2014-09-03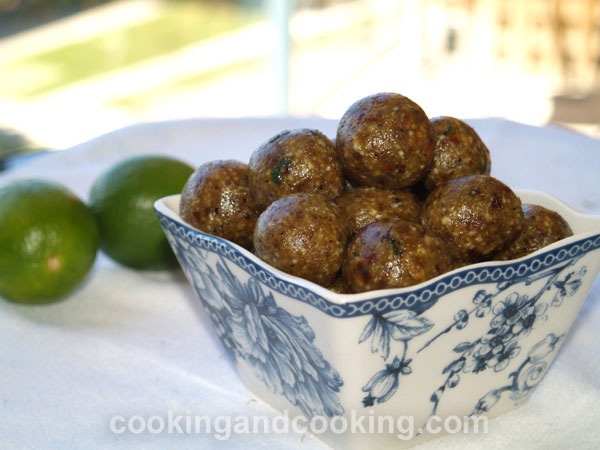 Mojito Energy Ball recipe is a healthy snack recipe that tastes good enough to serve as a dessert too. This snack recipe is quick and requires no cooking or baking. You can make these balls in less than 10 minutes, you only need to blend all the ingredients in a blender and make the balls. I did not add any alcohol to this energy balls but you can add if you like.

Print
---
Yield: Makes 25-27 Mojito Energy Ball
INGREDIENTS
1 cup almonds (100 g)
1 cup walnuts (100 g)
1 cup dates
1/3 cup fresh mint
2 tablespoons lime juice
2 tablespoons syrup (add more or less, depends on your taste)
pinch of lime zest
INSTRUCTIONS
Blend walnuts and almonds in a blender (or food processor).
Add the dates and mint, blend again. Then add the lime juice, syrup and lime zest, and pulse to combine.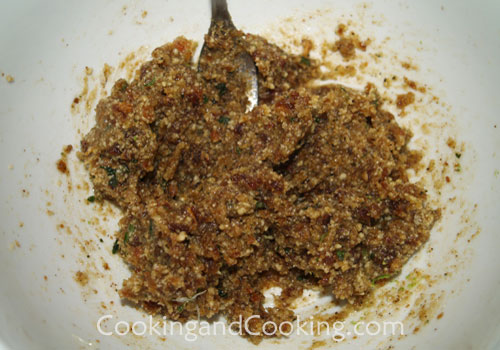 Transfer the mixture to refrigerator and chill for 30 minutes. Once chilled, shape into balls. Store in an airtight container in the refrigerator.
Note: Please do not use our photos without prior written permission. Thanks!

Print
You might also like these...
Stay In Touch