Categories
By Ingredient
Special Occasions
More Links
Mint Chocolate Chip Cookies
Posted on 2012-07-15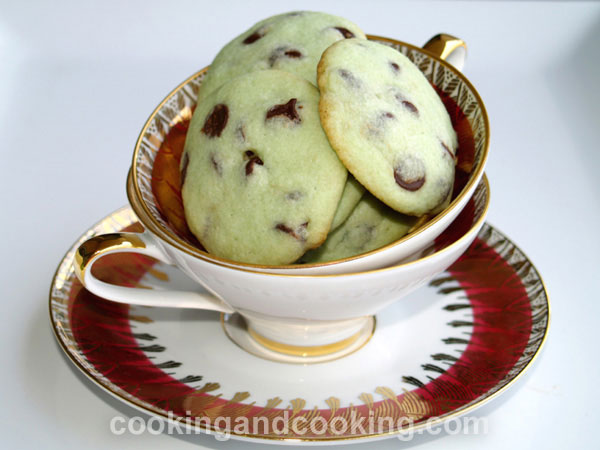 These Mint Chocolate Cookies are a perfect after dinner treat that leave a minty flavor in your mouth! This is a really easy and quick cookie recipe.

Print
---
Yield: Makes 30-32 mint chocolate cookies
INGREDIENTS
1 1/2 cups all-purpose flour
2/3 cup sugar
1 egg
1/2 cup (1 stick) unsalted butter, softened (let stand at room temperature until softens)
1/2 teaspoon vanilla extract
3/4 teaspoon mint extract
1/2 teaspoon baking powder
3/4 cup semi sweet chocolate chips
10-12 drops green food color (optional)
pinch salt
INSTRUCTIONS
In a large bowl, beat the softened butter and sugar on medium speed with an electric mixer until light and fluffy, about 3-4 minutes.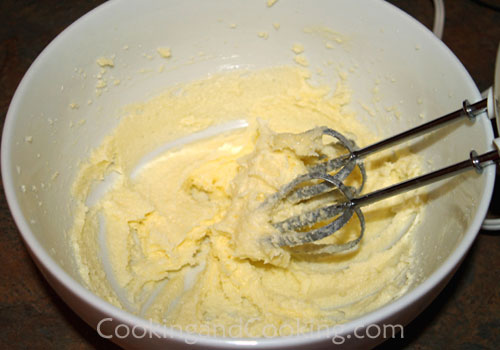 Add the egg, vanilla extract and mint extract. Beat until combine, about 1 minute. Add the green food color and combine well.
In a bowl, sift together the flour, baking powder and salt. Slowly add the flour mixture and mix on low until combined.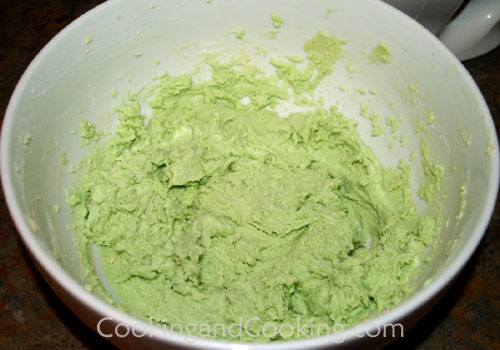 Fold in chocolate chips.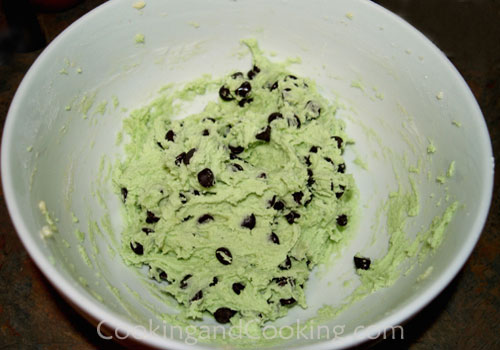 Preheat oven to 350 degrees F. Line 2 cookie sheets with parchment paper. Using a tablespoon, place small mounds (about 1-2 tablespoons each) of the dough on prepared cookie sheets, flatten slightly. Leave enough space between them.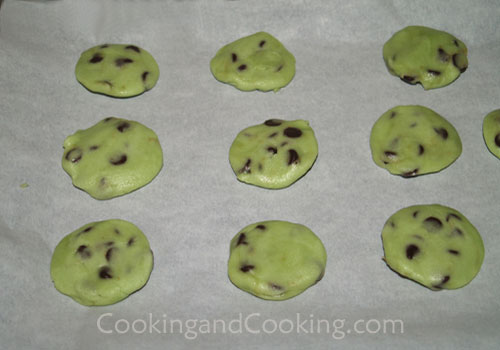 Bake until edges just start to turn golden brown but centers are still soft and puffy, about 10-12 minutes. Do not over bake. Remove from oven and let cool on the cookie sheet for about 3 minutes and then place on a wire rack to cool completely.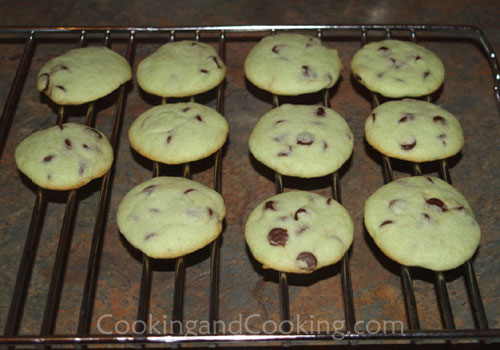 Store in an airtight container at room temperature.
Note: Please do not use our photos without prior written permission. Thanks!

Print

You might also like these...
Stay In Touch