Categories
By Ingredient
Special Occasions
More Links
Mexican Meatballs
Posted on 2012-08-14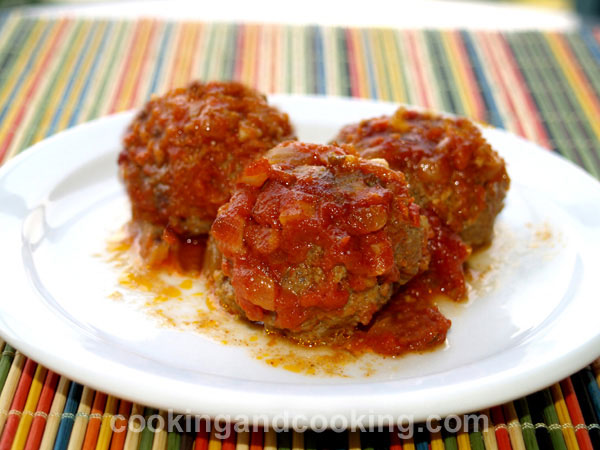 These Mexican Meatballs are my favourite meatballs. Depending on the crowd you are going to feed, you can make these meatballs mild or spicy. Serve with white rice, pasta or bread.

Print
---
Yield: Serves 6
INGREDIENTS
For meatballs:

750 g ground beef (I used extra lean ground beef)
1 egg
1 small onion, grated on the small holes of a box grater
1/4 cup bread crumb
1 teaspoon garlic powder
1/2 teaspoon dried oregano leaves
1/2 teaspoon turmeric powder
2 teaspoons ground cumin
salt

For sauce:

5 medium tomatoes, grated on the large holes of a box grater
5 tablespoons crushed tomatoes
1 medium onion, minced
4 garlic cloves, minced
1/2 teaspoon dried oregano leaves
1/2 teaspoon ground cumin
2 teaspoons chilli powder
canola oil
salt to taste
INSTRUCTIONS
First prepare the sauce: Heat 2 tablespoons canola oil in a saucepan over medium heat. Add the minced onions and saute until tender, about 7 minutes. Add the minced garlic and saute for 1 minute or until fragrant. Then add the grated tomatoes, crushed tomatoes, oregano, chilli powder, cumin and salt. Cover the saucepan and simmer for 10-12 minutes, stirring occasionally. Adjust seasonings to taste and set aside.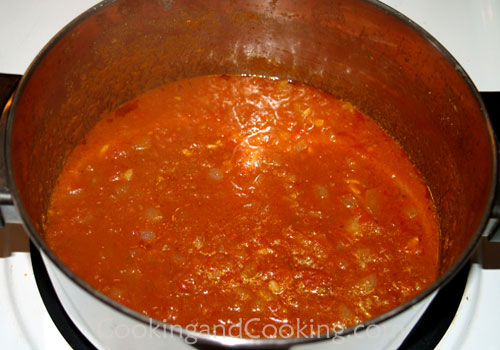 Using your hand, mix the ground beef, egg, grated onion, turmeric powder, ground cumin, oregano, garlic powder, bread crumb and salt, in a large bowl until well mixed.
Roll into golf ball-size meatballs.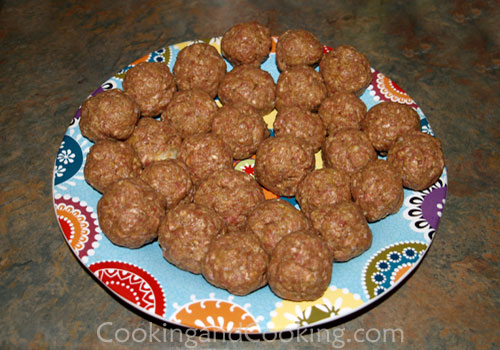 Heat 2 tablespoons oil in a large non-stick frying pan over medium-high heat. Brown the meatballs on all sides, about 4-5 minutes (Do not crowd the pan by stacking the meatballs. Cook in a single layer. Do not over-cook).
Preheat oven to 380 degrees F. Place the meatballs into an 11x8-inch baking dish.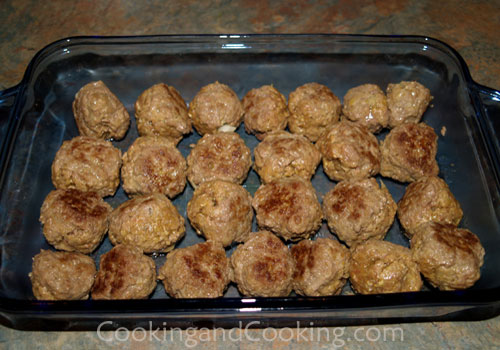 Spoon the sauce over the meatballs.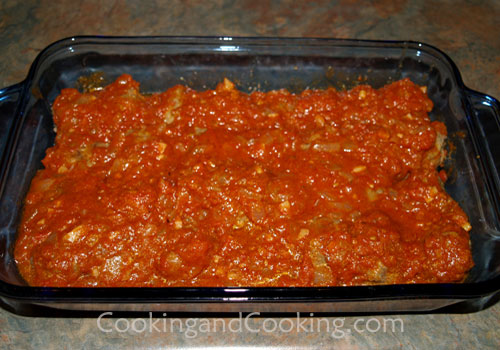 Bake until cooked through, about 35-40 minutes. Serve immediately with pasta, white rice or bread.
Note: Please do not use our photos without prior written permission. Thanks!

Print
You might also like these...
Stay In Touch