Categories
By Ingredient
Special Occasions
More Links
Meatballs with Peanut Sauce
Posted on 2015-11-30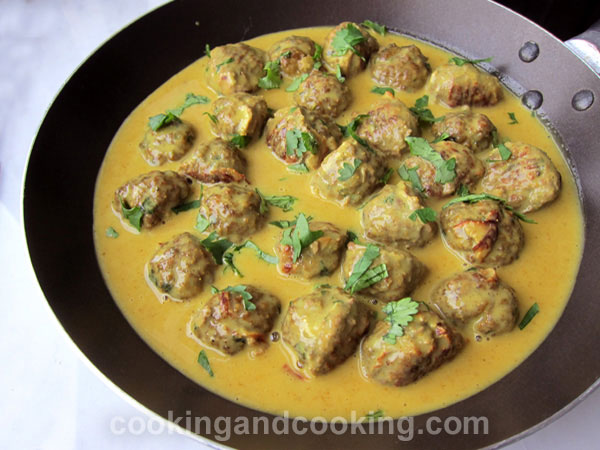 Meatballs with Peanut Sauce is a very simple recipe to make, using ground beef, cilantro, bread crumbs, peanut butter, coconut milk and spices. If you don't like beef, just substitute with ground chicken. You can serve these meatballs over rice and Mashed Potato as a main dish or even as an appetizer.

Print
---
Yield: Serves 3-4
INGREDIENTS
For meatballs:

500 g extra lean ground beef
1 medium onion, grated on the small holes of a box grater
1/2 cup finely chopped fresh cilantro and a little more for garnish
4 tablespoons plain dry bread crumbs
1 egg
1 teaspoon turmeric powder
1 teaspoon curry powder
salt and pepper to taste

For peanut sauce:

4 teaspoons curry powder
2 tablespoons peanut butter
1 can (400 ml) unsweetened coconut milk
2 tablespoons vegetable oil
salt and pepper
INSTRUCTIONS
Place the ground beef, onion, bread crumbs, egg, cilantro, turmeric, curry powder, salt and pepper in a large bowl. Mix everything together using your hand, until well mixed.
Preheat oven to 375 degrees F. Place parchment paper over a baking sheet. Form the meatballs into small 1 inch balls. Place meatballs on prepared baking sheet.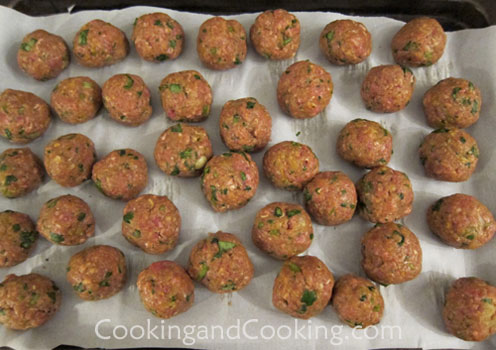 Bake in the oven until done, about 30-33 minutes.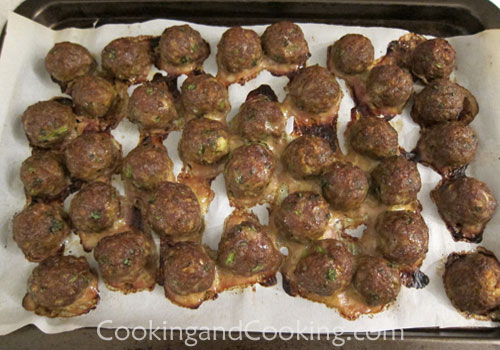 Meanwhile make the sauce. Heat the oil in a medium sauce pan or skillet. Add the curry powder and cook for 2 minutes. Add the peanut butter, coconut milk, salt and pepper to taste. Stir and cook for about 5 minutes. Then add the meatballs to the sauce and toss until meatballs are fully coated. Cook for 1-2 minutes. Garnish with cilantro and serve.
Note: Please do not use our photos without prior written permission. Thanks!

Print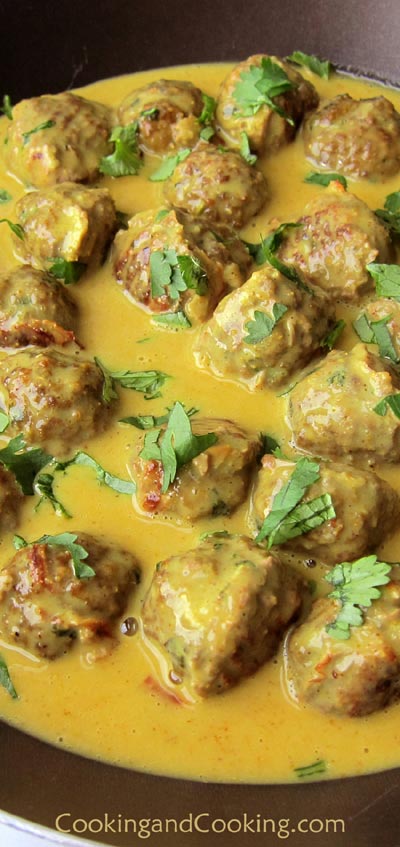 You might also like these...
Stay In Touch