Categories
By Ingredient
Special Occasions
More Links
Meatballs in Marinara Sauce
Posted on 2016-08-25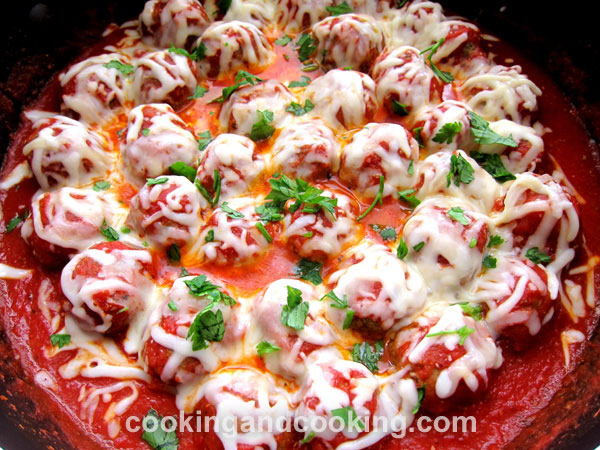 To make these easy and tasty meatballs, I combined extra lean ground beef, egg, breadcrumbs, Worcestershire sauce, garlic, oregano, Parmesan cheese, and some spices. I mixed it all together then formed the meatballs and browned them. Then I added the marinara sauce and cooked covered for about 12-15 minutes. Then topped with Mozzarella cheese. Meatballs with marinara sauce can be served over mashed potatoes, rice or pasta.

Print
---
Yield: Serves 4-5
INGREDIENTS
750 g extra lean ground beef
1/2 cup plain dry bread crumbs
1 medium onion, grated on the small holes of a box grater
2 garlic cloves, minced
1 egg
vegetable oil
1 tablespoon dried oregano leaves
1 tablespoon Worcestershire sauce
1/2 tablespoon shredded Parmesan cheese
1 1/2 cups shredded mozzarella cheese
1 teaspoon turmeric powder
1/8 teaspoon allspice
salt and pepper to taste
3 cups marinara sauce
chopped parsley for garnish
INSTRUCTIONS
In a large bowl combine the ground beef, onion, egg, bread crumbs, Worcestershire sauce, Parmesan cheese, garlic, oregano, turmeric powder, allspice, salt and pepper with your hands.
Shape the meatballs into the size of golf balls or any size you want.
Heat 4 tablespoons oil in a large skillet over medium-high heat. Brown the meatballs on all sides.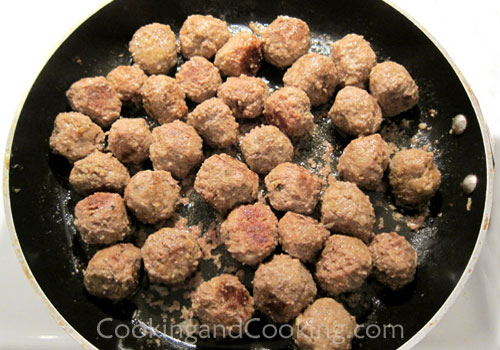 Once the meatballs are browned, remove them from the skillet to a clean plate.
Then clean the skillet and add the meatballs back to the skillet. Pour the marinara sauce evenly into the skillet and gently stir to coat the meatballs in sauce.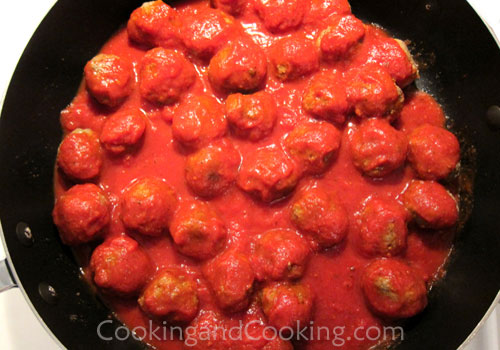 Place a lid on the skillet and let the meatballs simmer in the sauce over medium heat for 12-15 minutes. Top them with the shredded mozzarella cheese.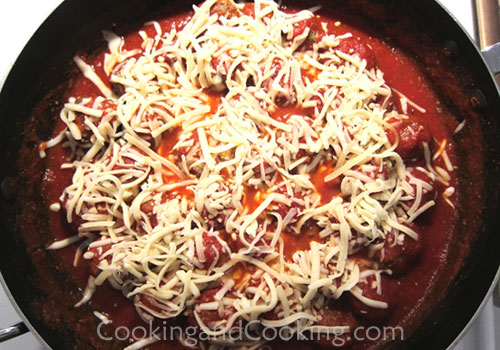 Cover and simmer until cheese melts. Garnish with the parsley and serve with Mashed Potato, rice or pasta.
Note: Please do not use our photos without prior written permission. Thanks!

Print


You might also like these...
Stay In Touch