Categories
By Ingredient
Special Occasions
More Links
Mast o Khiar, Persian Cucumber and Yogurt
Posted on 2010-03-18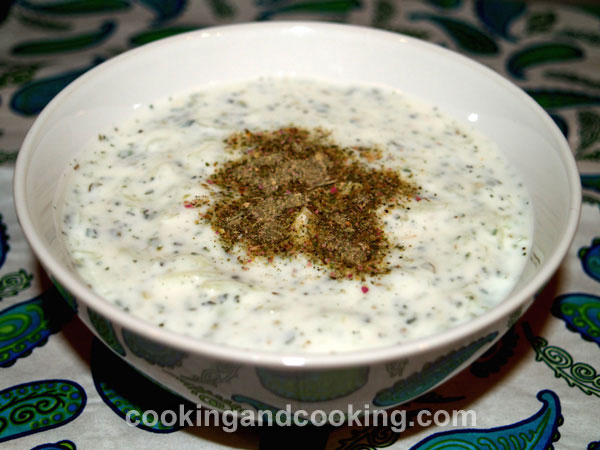 Mast o Khiar (yogurt and cucumber dip) is a simple traditional Persian side dish. It can be served as a dip too. You can use many different herbs (fresh or dried) such as dill, parsley, tarragon, etc.

Print
---
Yield: Serves 4
INGREDIENTS
2 cups plain yogurt (I used 3%)
1 1/2 cups cucumber, peeled and grated (or diced)
2 teaspoons dried mint
2 teaspoons dried oregano leaves or dried thyme
2 teaspoons dried basil
1/2 teaspoon garlic powder (optional)
salt & black pepper to taste
INSTRUCTIONS
In a serving bowl combine the yogurt, grated cucumber, dried mint, dried oregano leaves, dried basil, garlic powder, salt and black pepper. Mix well. Chill for at least 30 minutes before serving. Serve cold.
Note: Do not grate cucumber too fine. This will cause the cucumber to release a lot of juice, causing your Mast o Khiar to be watery.
Note: Please do not use our photos without prior written permission. Thanks!

Print
You might also like these...
Stay In Touch