Categories
By Ingredient
Special Occasions
More Links
Mashed Potato Muffins
Posted on 2017-02-21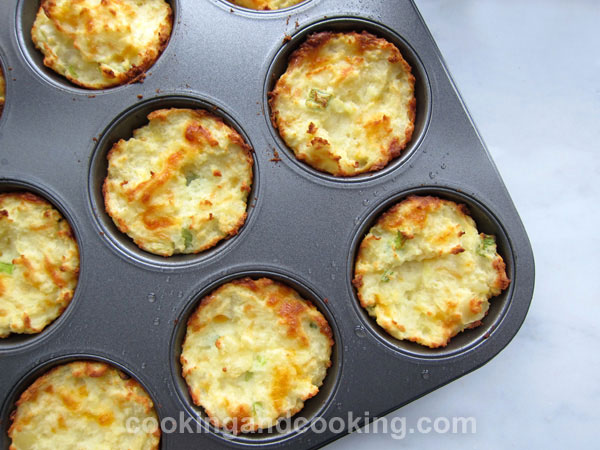 Mashed potato muffins look and taste really good. To make these simple potato puffs, combine the mashed potatoes with milk, butter, green onion, cheddar and mozzarella cheese. Bake in a muffin pan until golden, and serve with sour cream on the side.

Print
---
Yield: 18 muffins
INGREDIENTS
3 large potatoes
3 tablespoons melted butter
1/3 cup sour cream, plus more for serving
1/4 cup milk
2 eggs
3/4 cup shredded mozzarella cheese
3/4 cup shredded cheddar cheese
2 tablespoons grated Parmesan cheese
3 green onions, sliced
salt & pepper to taste
INSTRUCTIONS
Wash the potatoes. Put them into a pot and add salt. Pour water until potatoes are covered and bring to a boil. Cover the pot and simmer over medium-high heat until completely cooked through.
Drain water from the potatoes and peel them. Then mash the potatoes with a potato masher. Add the melted butter and milk to the mashed potatoes and mix well.
Whisk together the mashed potatoes, eggs, cheddar cheese, mozzarella cheese, Parmesan cheese, green onions and sour cream. Season with salt and pepper if needed.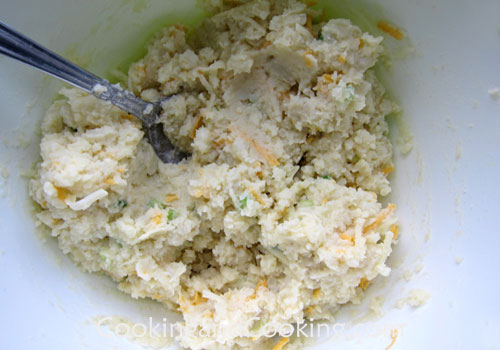 Preheat oven to 375 degrees F. Grease a mini muffin pan really well. Spoon the mixture into the prepared muffin pan.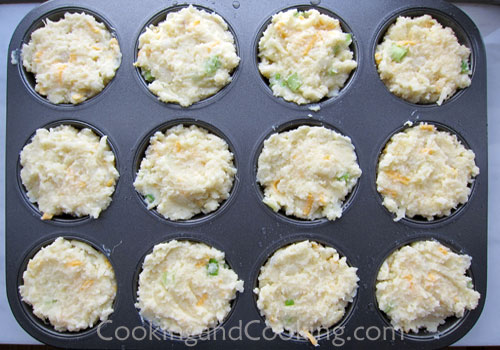 Bake in oven until the tops are golden brown and crisp around the edges, about 30-35 minutes.
Remove the muffins from the oven and allow them to cool in the pan for 5 minutes. Transfer the muffins to a serving dish, top them with the sliced green onions and serve with sour cream on the side.
Note: Please do not use our photos without prior written permission. Thanks!

Print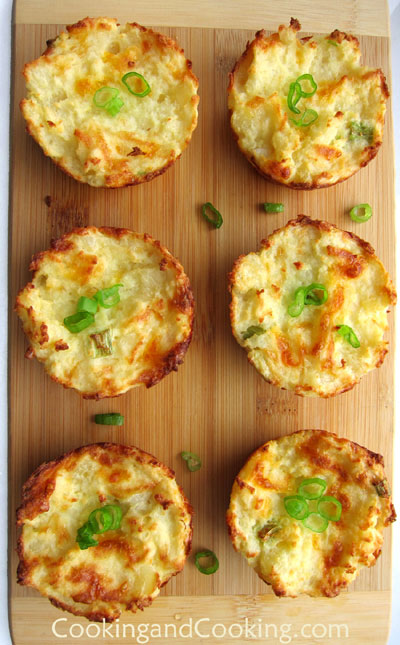 You might also like these...
Stay In Touch