Categories
By Ingredient
Special Occasions
More Links
Lentil Cumin Soup
Posted on 2015-04-09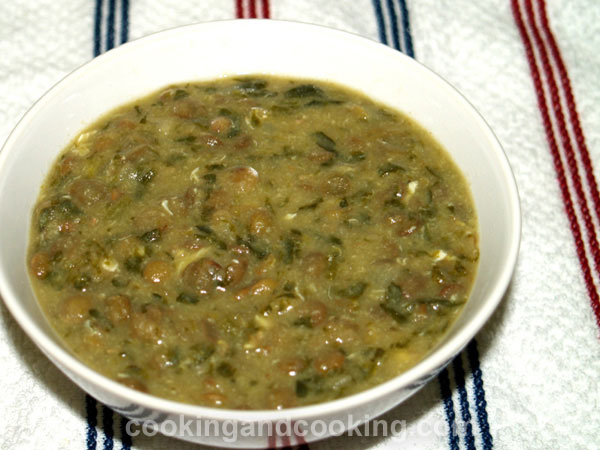 Lentil Cumin Soup is hearty, nutritious, and easy to make. Here is a step-by-step recipe with pictures for delicious and healthy lentil, coriander and cumin soup. Serve this soup as a starter or as a light dinner.

Print
---
Yield: Serves 6-7
INGREDIENTS
1 medium onion, finely chopped
1 1/2 cups lentils, picked over to remove any stones
1 large potato, peeled and cubed
3 tablespoons all-purpose flour
2 eggs, beaten
2 cups finely chopped fresh coriander
1 cup finely chopped fresh parsley
1/3 cup chopped fresh basil
3 teaspoons ground cumin
1-2 tablespoons lemon juice (add more or less, depends on your taste)
salt & pepper to taste
vegetable oil
INSTRUCTIONS
Heat 3 tablespoons vegetable oil in a frying pan over medium heat. Add the onions and saute until golden. Add the flour and saute for 1-2 minutes. Set aside.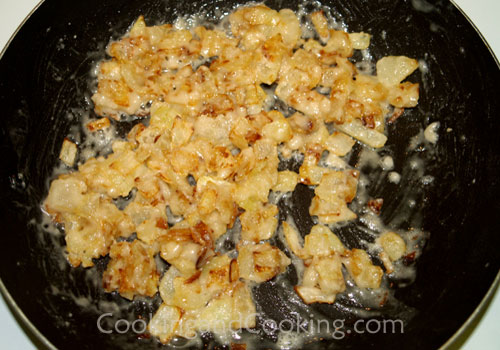 Place the lentil in a large pot and add 8 cups water. Cover the pot and bring to a boil. Reduce heat to medium and simmer for 10 minutes. Add the potato, basil, coriander, parsley, cumin, salt and pepper. Cover the pot and simmer until lentil and potato are tender (about 40 minutes), stirring occasionally.
Then add the onion-flour mixture and cook for 5 minutes. Add the beaten eggs to soup and stir constantly. Cook for 5 more minutes. If soup is too thick, add a little boiling water. Add the lemon juice, taste and adjust seasoning.
Note: Please do not use our photos without prior written permission. Thanks!

Print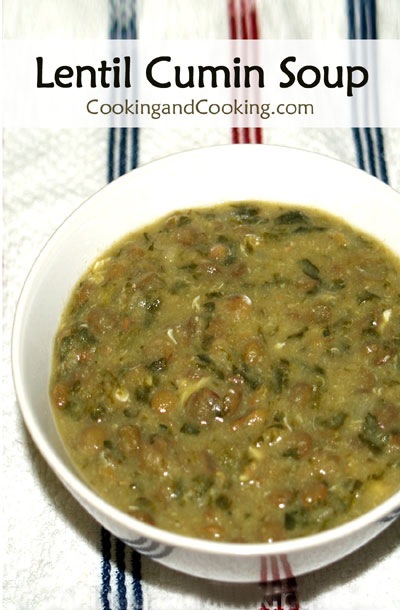 You might also like these...
Stay In Touch