Categories
By Ingredient
Special Occasions
More Links
Lemon Meatballs with Tahini
Posted on 2015-02-25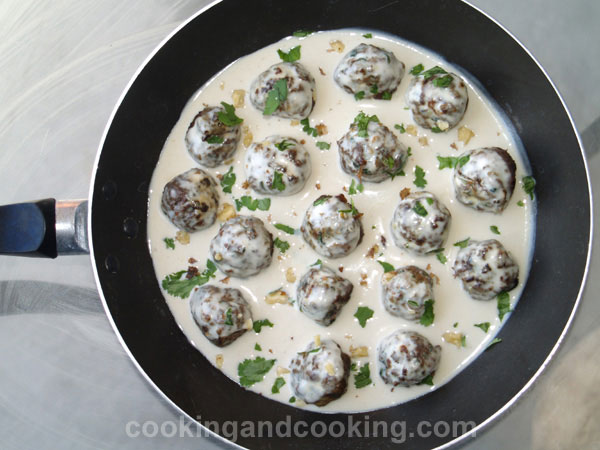 Lemon Meatballs with Tahini is my favorite meatball recipe. If you like the taste of tahini, like I do, you'll love this meatballs dish.

Print
---
Yield: Serves 4
INGREDIENTS
For meatballs:

650 g extra lean ground beef
1/3 cup plain dry bread crumbs
1 medium onion, grated
3 garlic cloves, minced
vegetable oil
1 egg
1 cup finely chopped fresh cilantro
1/4 cup finely chopped fresh basil
zest of 1 lemon
1/2 cup coarsely chopped walnuts
3/4 teaspoon ground cinnamon
1 1/4 teaspoons ground cardamom
3/4 teaspoon turmeric powder
salt and pepper to taste

For tahini sauce:

1/2 cup tahini
4 tablespoons lemon juice (or more depends on your taste)
salt
water
INSTRUCTIONS
Place the ground beef, onion, garlic, bread crumbs, egg, cilantro, basil, lemon zest, walnuts, cinnamon, cardamom, turmeric, salt and pepper in a large bowl. Mix everything together using your hand, until well mixed.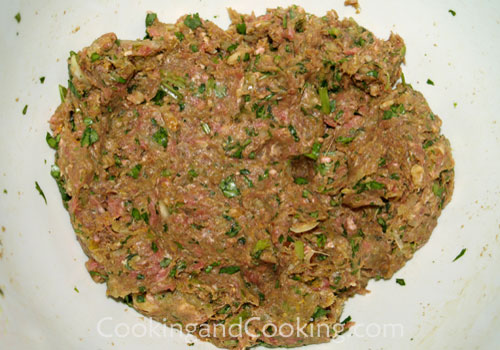 Shape the meat mixture into small meatballs.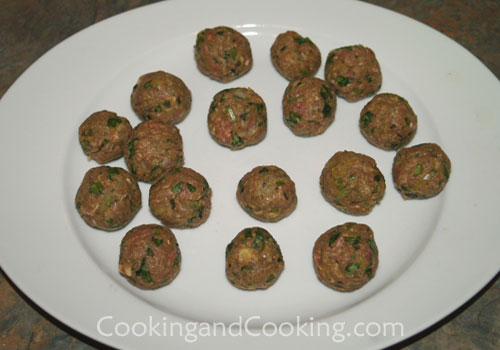 Heat 3-4 tablespoons oil in a large non-stick frying pan over medium-high heat. Brown the meatballs on all sides (Do not crowd the pan by stacking the meatballs. Cook in a single layer. Do not over-cook). Add more oil if needed.
Preheat oven to 350 degrees F. Line a large baking dish with parchment paper. Place the meatballs on a baking dish and bake for about 12 minutes, or until cooked through.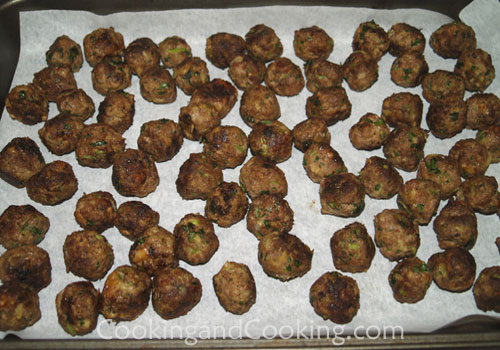 Meanwhile make the sauce by mixing the tahini and lemon juice, and then adding enough water to make a thin sauce (I added about 2/3 cup water) . Salt it to taste.
Pour the tahini sauce over the meatballs and garnish with cilantro and walnuts.
Note: Please do not use our photos without prior written permission. Thanks!

Print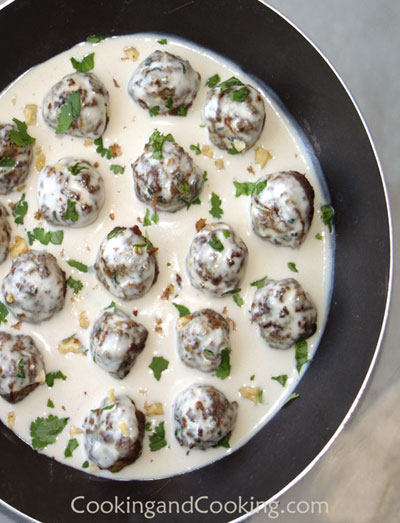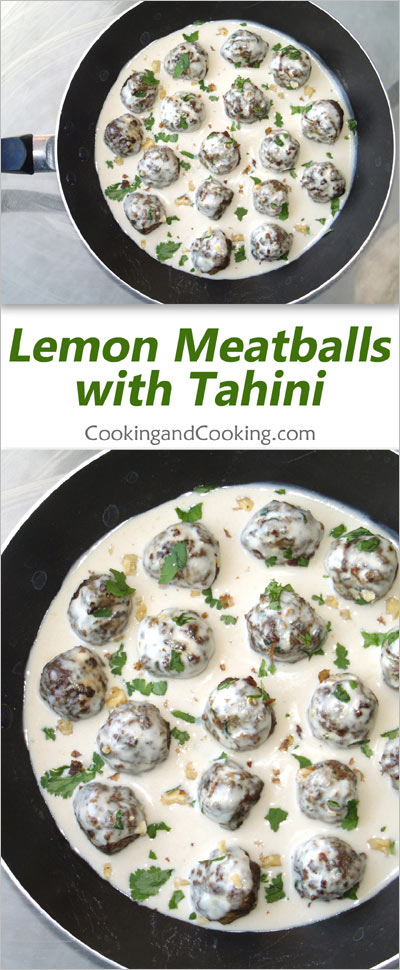 You might also like these...
Stay In Touch