Categories
By Ingredient
Special Occasions
More Links
Layered Jello Biscuit
Posted on 2016-07-22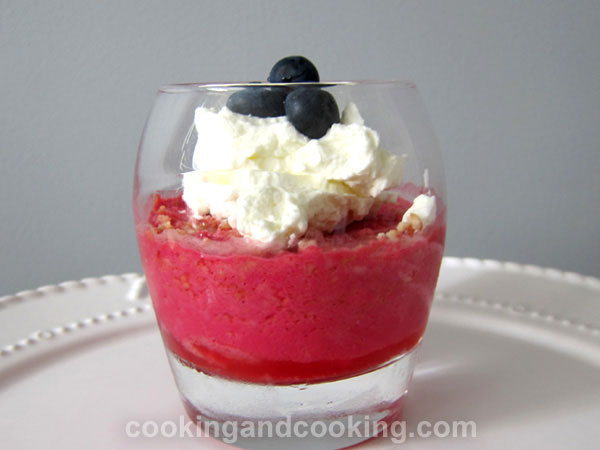 Layered jello biscuit is a very easy dessert made with jello mix, crushed plain biscuits, and whipped cream. I used raspberry jello for this recipe but you can easily switch out for strawberry, lemon, mixed berry, or any colour and any flavour you like. You can either make it in a large bowl or serve in individual servings.

Print
---
Yield: Serves 4
INGREDIENTS
2 cups crushed plain biscuits
1 package raspberry jello powder (85 g) or any flavour you like
1/2 cup heavy cream 35%
1 cup boiling water
1/2 cup cold water
whipped cream for garnish
INSTRUCTIONS
Combine the raspberry jello powder with 1 cup of boiling water. Stir until the mixture is completely dissolved. Add 1/2 cup of cold water and stir. Let jello cool at room temperature, about 15-17 minutes. Then add 1/2 cup heavy cream and stir well.
Spread a layer of the crushed biscuits in individual serving cups.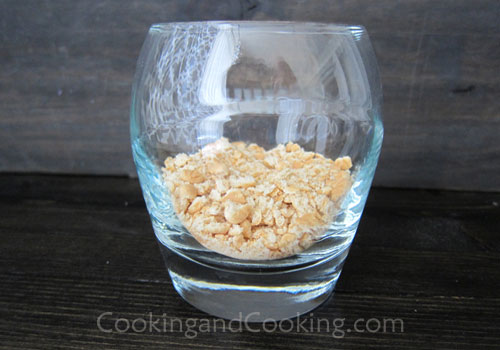 Evenly divide jello mixture over the crushed biscuits.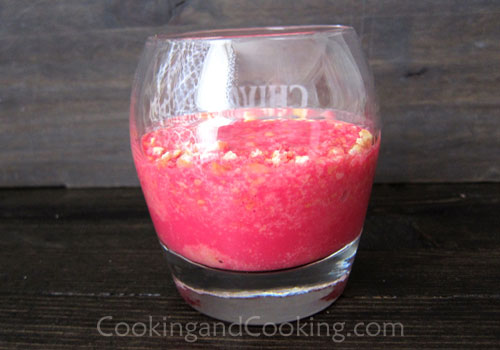 Chill in refrigerator until set. Garnish with whipped cream before serving. Enjoy!
Note: Please do not use our photos without prior written permission. Thanks!

Print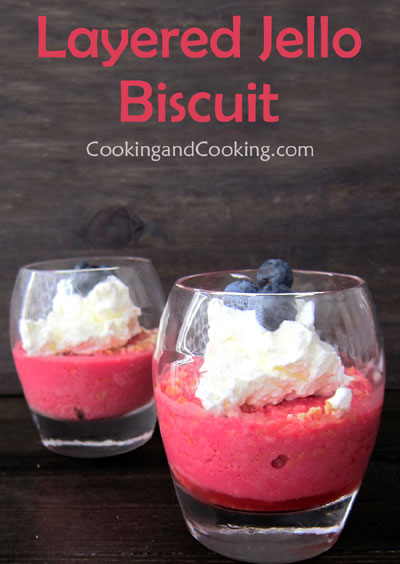 You might also like these...
Stay In Touch