Categories
By Ingredient
Special Occasions
More Links
Kashk e Bademjan, Persian Eggplant Dish
Posted on 2012-09-20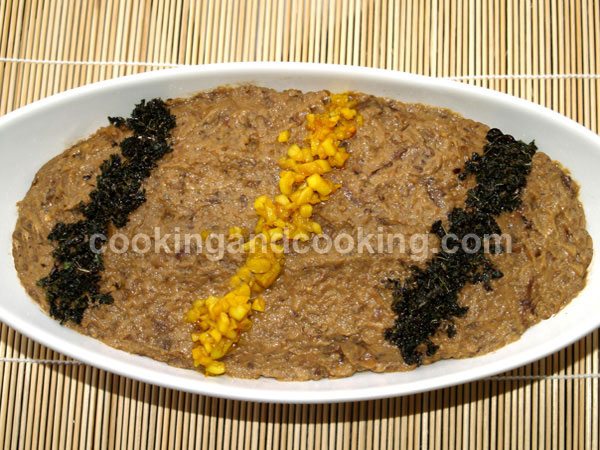 Kashk-e Bademjan (Persian eggplant dish) is one of my favorite Iranian recipes. It's a tasty combination of eggplants, Kashk, fried mint and garlic. Kashk can be found at most of Iranian stores. Kashk-e Bademjan can be served as an appetiser with thin Lavash bread.

Print
---
Yield: Serves 5
INGREDIENTS
6 large eggplants (about 2.8 kg)
1/2 cup Kashk (whey), you can find it at any Iranian store
1 large onion, sliced
vegetable oil
3/4 cup water
7 garlic cloves, finely chopped (for garnish)
10 tablespoons dried mint
1/8 teaspoon turmeric powder
1/2 cup coarsely chopped walnut
salt & pepper to taste
INSTRUCTIONS
In a small frying pan, heat 1-2 tablespoons vegetable oil over medium-low heat. Add the dried mint and saute until fragrant, about 2-3 minutes. Set aside.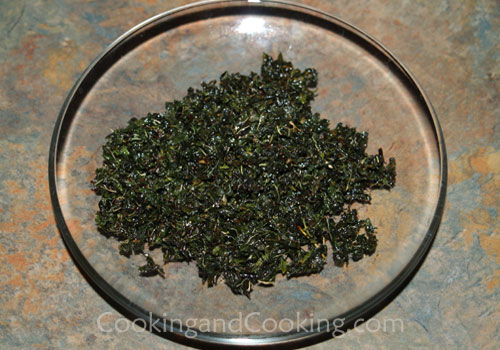 In a small frying pan, heat 1 tablespoon vegetable oil over medium-low heat. Add the garlic and saute for 2-3 minutes. Add the turmeric powder and saute for 2 more minutes. Set aside, it will be used for garnish.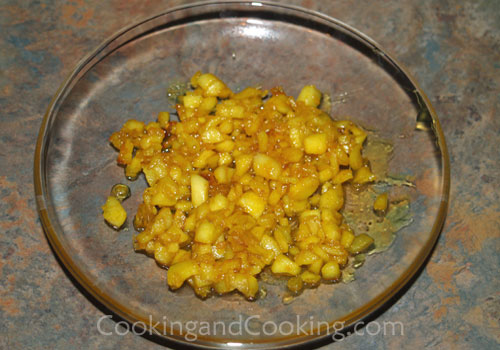 Peel the eggplants. To eliminate the bitter flavor from eggplants, sprinkle with salt and let them sit for 20 minutes. Then rinse to remove the salt and pat dry. Then cut them lengthwise, into 3/4-inch thick slices.
Preheat oven to 400 degrees F. Cover the oven rack with aluminum foil and place the sliced eggplants on the rack in a single layer.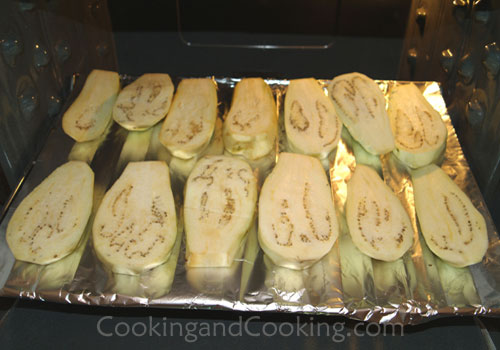 Bake in the preheated oven until eggplants are soft, about 25-30 minutes. Remove from the oven and let cool slightly.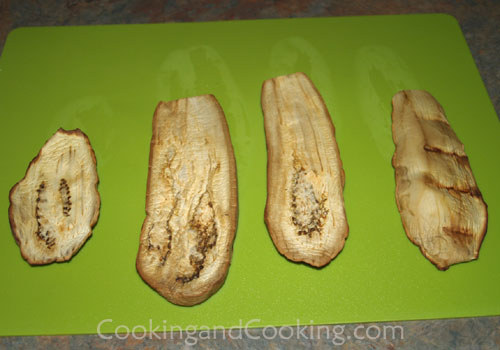 Heat the oil in a non-stick skillet over medium-low heat. Fry the eggplants until golden brown (don't use too much oil; whatever you use, eggplant will absorb). Place them on a paper towel to absorb the extra oil.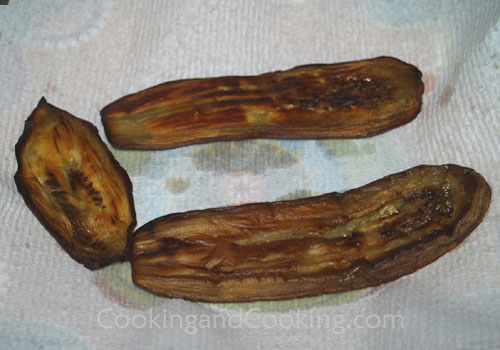 Heat 1 tablespoon vegetable oil in a non-stick pot over medium heat. Add the onion and saute until golden brown. Add the eggplants. Using a potato masher, mash the eggplants until slightly smooth.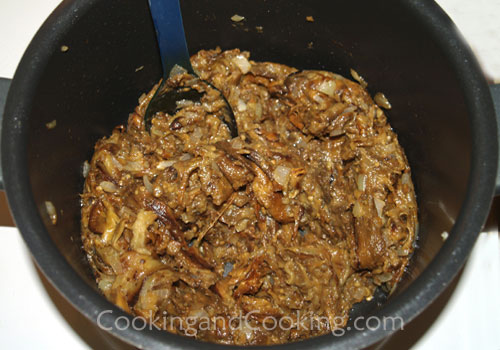 Dissolve 1/2 cup Kashk in 1/2 cup water and pour over the eggplants; stir well. Add 4 tablespoons of fried mint, salt and pepper. Cook over medium-low heat until thickened (about 20 minutes), stirring occasionally.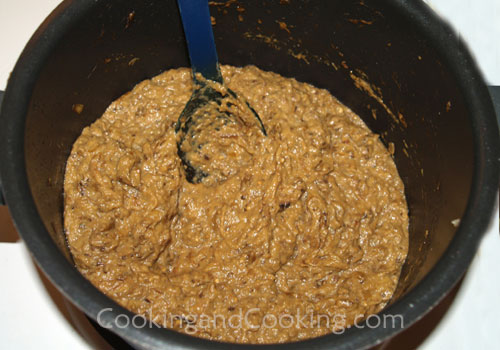 Add the chopped walnut and mix well. Taste and adjust seasonings. Garnish with fried garlic and remaining fried mint. Serve warm with pita or Lavash bread.
Note: Please do not use our photos without prior written permission. Thanks!

Print
You might also like these...
Stay In Touch