Categories
By Ingredient
Special Occasions
More Links
Jamaican Chicken Stew
Posted on 2013-04-09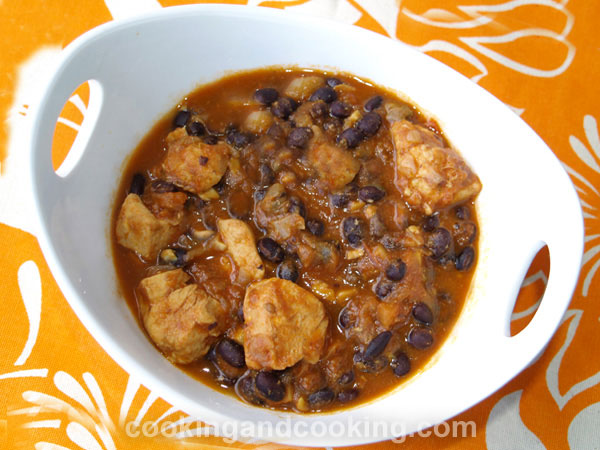 Jamaican Chicken Stew is a very tasty and easy stew recipe to make with chicken breast, black beans and spices. Jamaican chicken stew can be served with rice or bread.

Print
---
Yield: Serves 4
INGREDIENTS
450 g boneless skinless chicken breasts, cut into bite size pieces
3/4 cup chicken broth
1 medium onion, finely chopped
cooking oil
4 garlic cloves, finely chopped
2 medium tomatoes, diced
1/2 cup crushed tomatoes
2 tablespoons capers
1 teaspoon curry powder
1 teaspoon dried oregano leaves
1/8 teaspoon crushed red pepper
1 can (15 oz/440 ml) black beans, rinsed and drained
salt to taste
INSTRUCTIONS
Heat 2 tablespoons of the cooking oil in a pot over medium heat. Add the onion, saute until softened, about 5-7 minutes. Add the garlic and saute for 1 minute. Add the chicken, increase heat to medium-high and saute until no longer pink.
Add the curry powder, oregano, and red crushed pepper. Stir well. Add the chicken broth and crushed tomatoes. Cover the pot and bring to a boil. Then reduce heat to medium-low and simmer covered for 10-12 minutes.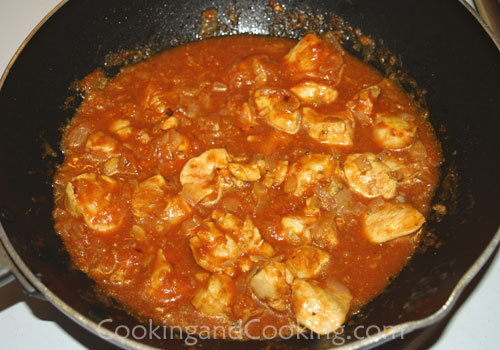 Add the diced tomatoes, black beans, and salt to taste. Cook covered over medium-low heat until chicken is cooked through, about 40 minutes. Add the capers and cook for 10 more minutes. Taste and adjust seasonings. Serve with rice or bread.
Note: Please do not use our photos without prior written permission. Thanks!

Print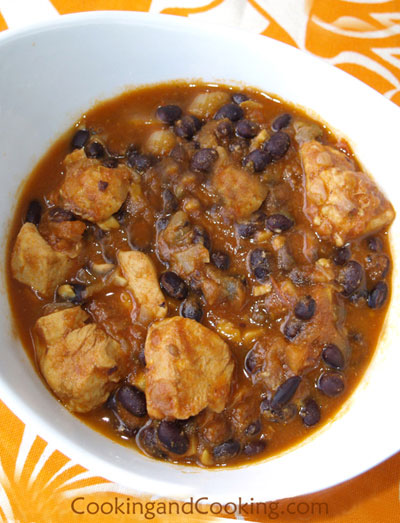 You might also like these...
Stay In Touch