Categories
By Ingredient
Special Occasions
More Links
Italian Parsley Pesto Sauce
Posted on 2011-07-01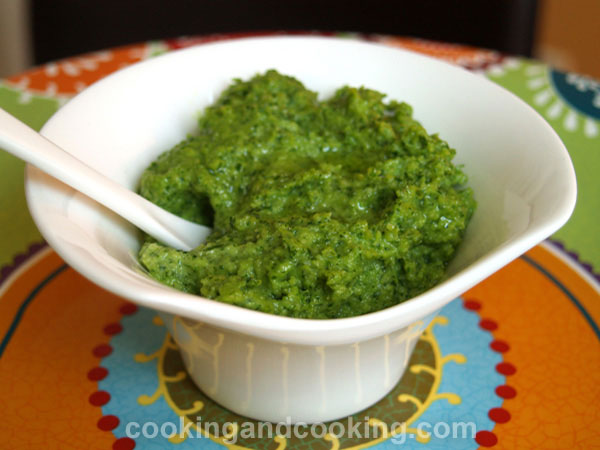 This Parsley Pesto Sauce, which is made from fresh Italian parsley, is a perfect sauce for any kind of pasta, and best of all, there is no cooking involved!

Print
---
Yield: Makes 1 1/2 cups sauce
INGREDIENTS
3 cups fresh Italian parsley (about 60 g), chopped
3/4 cup whole raw almonds (about 100 g), without skins
3 garlic cloves, chopped
2/3 cup grated parmesan cheese
1/2 cup extra-virgin olive oil
2 tablespoons lemon juice
salt and black pepper to taste
INSTRUCTIONS
In a food processor, blend together parsley, almonds, garlic, lemon juice and paramesan cheese. Pour in olive oil slowly while still mixing. Season with the black pepper and salt at the end (because the parmesan cheese will add some salt to the pesto).
The pesto will keep well covered in the fridge with a thin layer of olive oil over it.
Note: Please do not use our photos without prior written permission. Thanks!

Print
You might also like these...

Stay In Touch